Приложение "TweetCaster Pro for Twitter"
TweetCaster является № 1 для Android Twitter приложение с самыми инновационными функциями!
Версия: 9.1.4 | Размер: 7,4 Mb
TweetCaster-Pro-for-Twitter-9.1.4.apk
Цена: 227,05 руб.
TweetCaster has a gorgeous look with an intuitive interface that makes it super easy to use while packing in tons of features. Optimized for both phones and tablets, TweetCaster has been highly praised by users and reviewers.Features:
Multiple Twitter Accounts – Manage and easily post to multiple Twitter accounts
Facebook – Simultaneously post to Twitter and Facebook
Notifications – Get notified of new tweets, mentions, messages, or by specific user. Notifications are expandable and actionable on Android 4.1+
Photo Effects – Add cool filters, effects and captions to photos, as you upload them
Zip It – Zip annoying tweeters or keywords from your timeline without unfollowing
Widgets – multiple widgets, including one that is scrollable and sizeable (Android 3.0+)!
Themes – Twelve vibrant, colorful themes
Smart Filter – Filter your timeline to look only at tweets with photos, links, videos, or hide retweets or replies
Search Party – How Twitter search was meant to be! Lets you search just your own timeline, someone else's, or all of Twitter.
Smart Lists – The best way to use Twitter Lists, including robust list management and viewing tools
My Stats – Up-to-the-minute tally of stats includes Most Retweeted, Most Mentioned, Most Favorited, & many more
Photo previews – View previews and open photos from most image services, including Instagram
Speak Tweets – Tap microphone on New Tweet screen to speak instead of typing
Schedule Tweets – Compose a tweet and send later or send to Buffer
Read Later – Save links to read/view later using Pocket, Instapaper, or Readability
Streaming – Tweets are streaming in real-time when connect via WiFi
Readability – View links in Readability mode for a mobile-optimized view
Color Code Tweets –Color code your Tweets and mentions
Long Tweets – Use Twitlonger to tweet over 140 characters
Who to Follow – Suggests people to followWhat People are Saying:"Nicely designed… Colorful but clean." – CNET"Contender for best Twitter app. 5/5 bars." – Appolicious"Excellent Twitter client." – TUAW"This is the best Twitter app I've found. Very easy to use and very beautiful." – Che, TweetCaster User (v6.8)



Вопросы, которые задают каждый день
Как установить APK файл на фаблет Xiaomi?
Где скачать игры для Samsung Galaxy?
Как установить кеш приложении для Android 4.1 Jelly Bean?
Почему "TweetCaster Pro for Twitter" не устанавливается? Скачал, но приложение не запускается, вылетает с ошибкой.
Как получить Root права?
Мой фаблет работает на андроиде версии 4.3.1 Jelly Bean, смогу ли я установить "TweetCaster Pro for Twitter" на карту памяти?
Как обновить прошивку Android до последней версии Lollipop? И стоит ли? Не будет ли тормозить на моём стареньком Xiaomi?
Что нового

Сегодня у нас на обзоре приложение мимо которого очень сложно пройти листая Play Маркет - "TweetCaster Pro for Twitter" для устройств на базе андроид.
Here is my review / demo of Twiiter Application called Tweetcaster
Help support my channel
USA =
UK =
US Based ? Check out Amazon Wireless and save $$$
Amazon Wireless -
Support Sam's Tech and buy from the Amazon links below :)
Amazon (UK) -
Amazon (USA) -
Free Netflix Trial (UK) -
Free Netflix Trial (USA) -
My Website -
Twitter -
Facebook -
G+ -
My 2nd Channel -
Want me to review your product ? - contact @ samjpullen.com
Sam Pullen is a Youtube creator that reviews, demo's and talks about Technology, Just an average guy doing something he loves talking about tech from companies such as Samsung, HTC, Nokia, Apple and many more.TweetCaster HD is an application that lets you use your Twitter account to send and receive tweets, and it is optimised for use with your Android Tablet.
If you have internet access, you can start using TweetCaster straight away.
The fundamental aspects of TweetCaster are simple; you can choose between Compose and Search to post an update on your day, or your opinion on the latest current affairs. Compose and Search are your basic Twitter controls. If you want to tweet a friend, choose compose, and write your tweet. As with other Twitter Apps, you only get 140 characters, so be concise.
Search allows you to search for a celebrity, company or another Twitter user, or if you fancy checking the latests topics trending, they can also be found here. Once you have selected a hashtag, you can start tweeting your opinion on your selected topic of the day.
In addition to these functions, you can Favourite a tweet that made you laugh, or you can retweet it to your followers. The Retweet option lets you pass on someone else's tweet. It will appear on your timeline, but will show it as being from the original sender. Along with these options, you can attach your current location to a tweet to let people know where you are.
The TweetCaster HD interface is optimised to use the whole of your Android Tablet's screen, so you have the Twitter controls surrounding your Timeline. This makes sending and receiving tweets easier, as you do not have to navigate into many different menus to control your account. In TweetCaster HD for Tablet there are added options to view certain types of tweets. You can view all tweets, or just tweets with photos, videos or links attached. As with the rest of the tabs, you can control these from the main screen.
TweetCaster Pro is available through the settings of the TweetCaster app, which is advert free and contains Zip It; a function that allows you to block but not unfollow tweeters that you do not wish to read.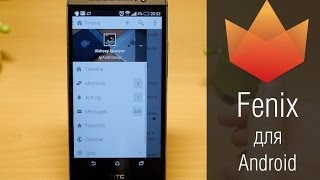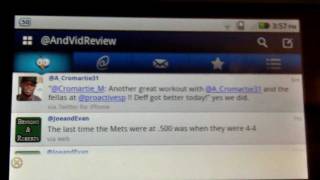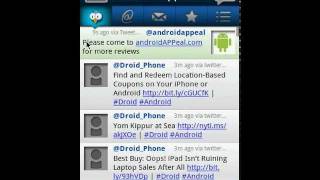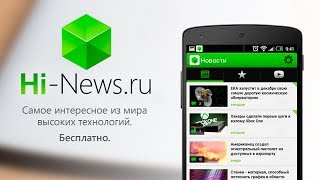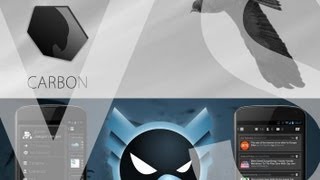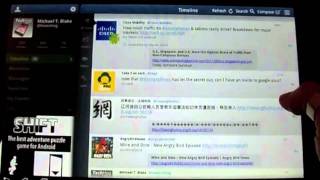 Дополнительная информация
Скачать бесплатно TweetCaster-Pro-for-Twitter-9.1.4.apk
Продавец: OneLouder Apps
Размер приложения: 7,4 Mb
Текущая версия: 9.1.4

Оценка

4,4

из

5

на основании

4072

голосов.

Требуемая версия Android: зависит от устройства
Возрастные ограничения
Локализация: русский присутствует
Права Root: не требуются
Отзывы и комментарии
Ключевые слова для поиска
Другие приложения OneLouder Apps
Что еще у нас интересного