Приложение "Push to Kindle"
Использовать услугу Kindle для отправки веб-статей (новости, блоги) на ваш Kindle.
Версия: 2.2 | Размер: 52 Kb
Push-to-Kindle-2.2.apk
Цена: 65,00 руб.
Push to Kindle lets you send web articles (news stories, blog posts, Wikipedia entries) to your Kindle (app or device) for a better reading experience.Once installed you will see 'Push to Kindle' as an option when you choose to share a web page (Share page > Push to Kindle). Select it to send the article to your Kindle.WHY USE IT?- Send long web articles to your Kindle to read later. - Build up a reading list of articles for offline reading. - Improve your reading experience.SUPPORTED DEVICES- Kindle e-reader sold by Amazon- Android Kindle app- iPhone/iPad Kindle app- PocketBook e-readers with pbsync.com supportWatch our video: http://www.youtube.com/watch?v=SzpghLyElioTIP!- Send to multiple Kindles (enter up to 5 comma separated addresses).TEST BEFORE BUYINGIf you're unsure about the quality of the Kindle documents you'll receive, please test the service by visiting http://fivefilters.org/kindle-it/REFUNDSYou have the option of returning the app for an automatic refund. See http://www.google.com/support/androidmarket/bin/answer.py?answer=134336And if you miss the 15 minute refund window, please email us at help@fivefilters.org (we can't reply to comments left on the Android Marketplace).WHAT'S THE DIFFERENCE BETWEEN THE FREE AND WHISPERNET OPTIONS?Please read our help page at http://help.fivefilters.org/customer/portal/articles/233766-difference-between-kindle-com-and-free-kindle-comCAN YOU HELP IF IT DOESN'T EXTRACT THE CORRECT CONTENT?Yes! If you have trouble with a particular site, please email us a URL: help@fivefilters.orgMORE...Official page: http://fivefilters.org/kindle-it/Questions/support: fivefilters@fivefilters.org Follow us on Twitter: https://twitter.com/fivefiltersChrome users: Look for 'Push to Kindle' in the Chrome web store (it's free!): https://chrome.google.com/webstore/detail/pnaiinchjaonopoejhknmgjingcnaloc
PERMISSIONS AND PRIVACYExplaining the reasons we require certain permissions for this app:
FULL INTERNET ACCESS - when you invoke Push to Kindle on a web article, we need to send the URL of the article to our web service for processing (to extract the article's contents and convert it to the Kindle format).
VIEW NETWORK STATE - we use this to make sure there's Internet access before we communicate with our web service.
MODIFY/DELETE SD CARD CONTENTS - we only use this permission when you choose to have articles stored on the SD card (for reading with Kindle for Android). We do not delete any files (you can do this yourself from Kindle for Android). If you choose to send articles only to your Kindle email address, we do not touch the SD card at all.General notes on privacy and caching:If the web page you are viewing does not point to publically accessible content, we will not be able to retrieve it. For example, if you invoke Push to Kindle (by mistake, perhaps) while you're reading an email on GMail, or viewing your bank statement, that content will not be accessible to the Push to Kindle service run by FiveFilters.org nor to Amazon.Content which is publically accessible and which you process with the Push to Kindle service will be cached on the server for a short period. If you provide email details to enable delivery to your Kindle device, we do not store nor cache the supplied email address on the server once the Kindle document has been sent to Amazon for delivery to your Kindle. The email details will be saved only on your Android device.



Вопросы, которые задают каждый день
Как установить APK файл на телефон Huawei?
Где скачать игры для Samsung Galaxy?
Как установить кеш приложении для Android 5.0.1 Lollipop?
Почему "Push to Kindle" не устанавливается? Скачал, но приложение не запускается, вылетает с ошибкой.
Как получить Root права?
Мой телефон работает на андроиде версии 5.0.1 Lollipop, смогу ли я установить "Push to Kindle" на карту памяти?
Как обновить прошивку Android до последней версии Lollipop? И стоит ли? Не будет ли тормозить на моём стареньком Huawei?
Что нового

Сегодня у нас на обзоре приложение мимо которого очень сложно пройти листая Play Маркет - "Push to Kindle" для устройств на базе андроид.
Push to Kindle lets you send web articles (news stories, blog posts, Wikipedia entries, etc.) to your Kindle.
Video demonstrates how to send web articles to your Kindle using FiveFilters.org's Push to Kindle (previously 'Kindle It') app for Android and Kindle Fire.
Step by step instructions:
1. Load an article in the browser.
2. Open the menu and choose 'Share..'
3. From the share menu, choose Push to Kindle
4. If this is the first time you're using Push to Kindle, enter the first part of your Kindle email address (each device is assigned a unique address, see below)
5. Send!
6. Open the Kindle app or device and check for new items (requires Internet access, and might take a few minutes for the article to show up).
Note: Each Kindle device is assigned its own 'Send to Kindle' email address. If you're running Kindle for Android, you'll find it in the 'Settings' page of the app. To see all the email addresses assigned to your devices, visit (click the Personal Document Settings link on the left sidebar).
Tip: You can specify up to 5 email addresses in Push to Kindle. Simply separate them with commas. E.g. joebloggs,joebloggs_ipad,joebloggs_android
Available to buy at:
* Google Play:
* Amazon Appstore:
For more information, including:
* Extensions for Chrome, Firefox and Safari
* E-mail service for iPhone and iPad users
Please see How to push a rom or any file to your SD Card on any Android device
that has ADB turned on like this Kindle Fire HD also can be used when
the system is booting.
Link to XDA thread with these commands in it
Link to android SDK program
link to kindle fire drivers if you need them
Link to CM11 rom if you want it

How to install Android Device drivers
Why Root Android devices video
Android device hacking explained
Universal UnRoot App for all Devices
FOLLOW ME
www.facebook.com/rootjunky
youtube.com/tomsgt123
google.com/+Tomsgt123
PLEASE READ
Warning... do this at your own risk.
I am happy to help with any problems my subscribers are having on their android devices. I am going to need lots of info from you to help. 1. What device you are on. 2. What android version you are running. 3. What custom rom or stock rom / build number you are on. 4. What you have done to the device. 5. What recovery system you are using. With this info I will be able to help much faster. 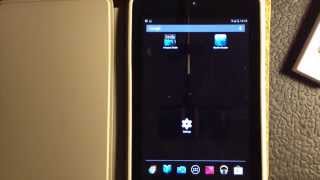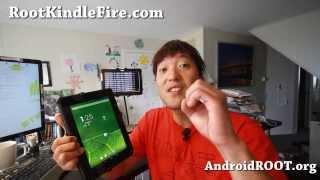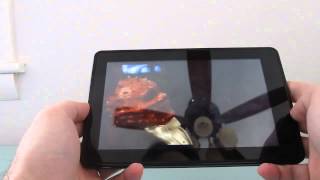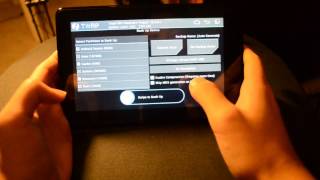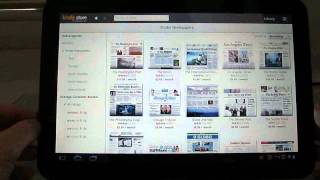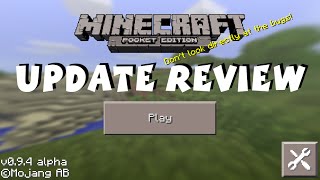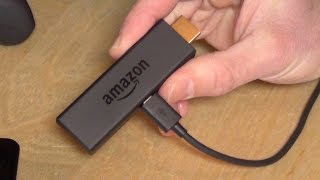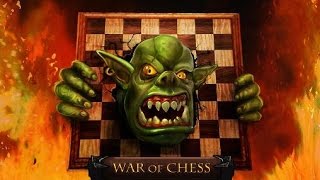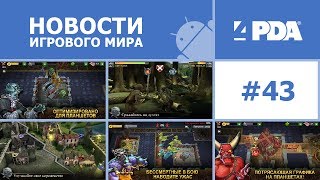 Дополнительная информация
Скачать бесплатно Push-to-Kindle-2.2.apk
Продавец: FiveFilters.org
Размер приложения: 52 Kb
Текущая версия: 2.2

Оценка

4,8

из

5

на основании

9156

голосов.

Требуемая версия Android: зависит от устройства
Возрастные ограничения
Локализация: русский присутствует
Права Root: не требуются
Отзывы и комментарии
Ключевые слова для поиска
Другие приложения FiveFilters.org
Push to Kindle - единственное приложение разработчика FiveFilters.org, как только появятся новые, они обязательно появятся в нашем каталоге.
Что еще у нас интересного