Приложение "PipTec Green Icons & Live Wall"
Pip-Boy иконки, батареи виджета, обои и анимированные живые обои
Версия: 1.1.6 | Размер: 32 Mb
PipTec-Green-Icons-Andamp-Live-Wall-1.1.6.apk
Цена: 44,51 руб.
TROUBLESHOOTING TIP: If the app crashes on start, or the widgets don't show up, restarting your device usually fixes it.- 3,300+ Hand-crafted HD icons- Animated Live Wallpaper with scanline- Vault-Boy inspired Battery Widget- "Stats List" Widget - Fully editable shortcut list of your apps in text form, you can also edit the name displayed.- "Stats Boxed" Widget - Editable boxes with missed calls, unread texts and battery percentage.- 40+ Pip-Boy HD wallpapers - Hosted on the cloud. Choose and save the ones you want. (All wallpapers shown are included)Crippled Battery Widget can be found for free here:https://play.google.com/store/apps/details?id=com.natewren.crippledbatterywidgetPip-Tec is a theme that applies new icons to the most popular apps through a launcher of your choice. Each icon was hand crafted with simplicity in mind. The 3,300+ green icons and 70 wallpapers are inspired from the Fallout game series and the Fallout Pip-boy 3000. icons are xxxhdpi which means they're HD or high enough resolution to get cool looking lined icons on any device out there.
Note: You need a launcher Nova Launcher(Dev recommended) or an app like unicon to apply the theme. Most of the launchers above offer free versions. Feel free to contact me with questions: natewren@gmail.com-- Features --- Muzei support for rotating wallpapers- New Icons added regularly- All pip-boy wallpapers shown are included. Full Version includes blue and amber icons and wallpapers.- XXXHDPI high definition modern, green fallout pip-boy 3000 icons included for super large HD screens. All Icons are 192x192.- Some parts of the green fallout pip-boy 3000 icons are transparent letting each show the provided scenic/landscape backgrounds or to your own backgrounds.- Contains over 3,200 different clean, flat and simple fallout pip-boy themed icons with many variations of default lined icons such as phone, contacts, camera, etc.- Wallpaper chooser comes installed to replicate a pip-boy on your device..- Easy link to request more outline icons. - Clean, green pip-boy 3000 icons work best with dark wallpapers.- Constantly updated along with my other icon packs!Compatible with: (There are free versions of these. Dev recommends Nova Launcher)- ADW Launcher - Recommended size: 110%- Action Launcher- Apex Launcher - Recommended size: 110%- Atom Launcher- Aviate Launcher- Go Launcher- Holo Launcher (through launcher settings)- Inspire Launcher- KK Launcher- Lucid Launcher- Next Launcher- Nine Launcher- Nova Launcher - Recommended size: 110%- Solo Launcher- Smart Launcher- Themer- TSF- Unicon
How to apply the theme
1. Open the app after installing2. Press "Apply Theme"3. Select Launcher type
Install via Launcher
Apex Launcher: Apex settings > Theme settingsNova Launcher: Nova Settings > Look and feel > Icon ThemeADW Launcher: On home screen, press "Menu" > More > ADWSettings > Themes Preferences > Select theme- Holo Launcher: Onhome screen, press "Menu" > Launcher Settings > Appearance Settings > Icon Pack > Select ThemePersonalization apps used in screenshot:Launcher: Nova: https://play.google.com/store/apps/details?id=com.teslacoilsw.launcherCustom Google Search Bar: Custom ICS Search: https://play.google.com/store/apps/details?id=jp.u1aryz.products.icssearchwidgetCustom Navigation & Status Bar Icons:Gravity Box(Requires Root & Xposed Framework): http://forum.xda-developers.com/xposed/modules/app-gravitybox-v3-1-4-tweak-box-android-t2316070If you have any questions/comments or any requests you can email me at natewren@gmail.com, or find the request form at http://icons.natewren.com via the app by pressing "Request Icons." Visit my website at http://www.natewren.comHex codes for colors:Green: 1aff7eAmber: ffce53Blue: 03e7ff
This is an unofficial theme and is not affiliated with Fallout, or the Fallout Pip-boy 3000.



Вопросы, которые задают каждый день
Как установить APK файл на смартфон Huawei?
Где скачать игры для Samsung Galaxy?
Как установить кеш приложении для Android 5.1 Lollipop?
Почему "PipTec Green Icons & Live Wall" не устанавливается? Скачал, но приложение не запускается, вылетает с ошибкой.
Как получить Root права?
Мой смартфон работает на андроиде версии 4.3 Jelly Bean, смогу ли я установить "PipTec Green Icons & Live Wall" на карту памяти?
Как обновить прошивку Android до последней версии Lollipop? И стоит ли? Не будет ли тормозить на моём стареньком Huawei?
Что нового

Сегодня у нас на обзоре приложение мимо которого очень сложно пройти листая Play Маркет - "PipTec Green Icons & Live Wall" для устройств на базе андроид.
Quick Guide here:
Get the free theme at the play store here:
Get the full version here:

Green:

Blue:

Amber:

Other personalization apps used in video:
Launcher:
Nova:
Custom Google Search Bar:
Custom ICS Search:
Custom Navigation & Status Bar Icons:
Gravity Box(Requires Root & Xposed Framework):
Fully animated, fully customizable Live Wallpaper for Android devices that turns your phone or tablet into a genuine Pip-Boy 3000!
Features:
- Animated background and foreground scanlines
- Extremely customizable and easy to use Settings menu
- Material Design! (for Settings menu)
- Configurable opacity, color, thickness, animation speed, framerate, font size and more!
- Includes 7 preset color themes, including classic Fallout 3 green and New Vegas amber, as well as a new color changing Rainbow theme!
- Allows the use of custom colors so you can style your Pip-Boy as you prefer
- Emblems from various factions and organizations across the Wasteland which you can apply to your Pip-Boy's background
- UI frames with built-in clock and battery indicator widgets that are both toggleable and resizable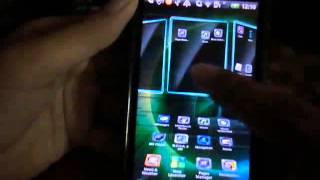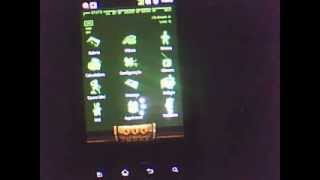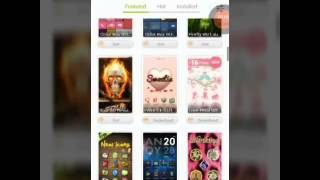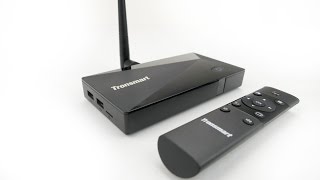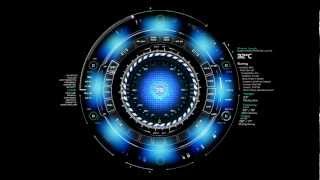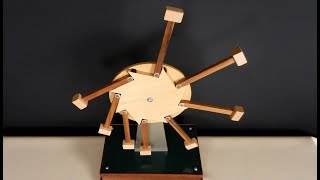 Дополнительная информация
Скачать бесплатно PipTec-Green-Icons-Andamp-Live-Wall-1.1.6.apk
Продавец: Nate Wren
Размер приложения: 32 Mb
Текущая версия: 1.1.6

Оценка

4,6

из

5

на основании

1178

голосов.

Требуемая версия Android: зависит от устройства
Возрастные ограничения
Локализация: русский присутствует
Права Root: не требуются
Отзывы и комментарии
Ключевые слова для поиска
Другие приложения Nate Wren
Что еще у нас интересного