Приложение "Link2SD Plus (New)"
Обновления Link2SD до плюс, удаляет рекламу и открывает возможности. Требуется Link2SD.
Версия: 1.1 | Размер: 85 Kb
Link2SD-Plus-New-1.1.apk
Цена: 152,50 руб.
Plus key for Link2SD. This app is a license key only, requeries the Link2SD (free) app and turns it into Plus edition, removes ads and unlocks additional features. You will see "Link2SD Plus" on the title in Link2SD (free) app.Plus features added
Links internal data directory of apps to SD card You need to use a non-FAT file system (ext2, ext3, ext4 or f2fs) on your 2nd partition. Because the FAT file system (FAT16, FAT32 or exFAT) does not support UNIX file ownership or permissions and causes a security breakdown of app's private files.
Links external data and obb folders of apps and games to SD card
Links dex files of the system apps to SD card
Auto clear cache service
Removes ads from Link2SD
Note for old Link2SD Plus users
Due to a problem with Google Play the package name of the app has changed and published as a new app.It is the same as the old one, you can continue to use old version. You can reinstall the old version from "Play Store -> My apps -> ALL". But if you want to or need to install the new one please send me your old order number (transaction id). I'll refund it so you can purchase the new one.
Support & Upgrades / Reinstalls

Keep "Link2SD Plus" installed and do not freeze (disable) it.
Link2SD Plus purchase is per Google account for purchases on Play Store, all upgrades and reinstalls are free.
You can install Link2SD Plus on any device for free as long as you use the same Google account you bought it with. Note that for Google Play Store purchases if you have multiple Google accounts on the device, your "original" Google account should be selected in Play Store (side menu => top-right white arrow next to your account).If you're getting license errorThis is reported in the following cases:
Play Store app not loaded. Please start Play Store app and wait until it fully loads start page. Play Store app can fail to load, for example, during its self-updating. Please wait until it fully loads, then start Link2SD again
internet connection is not available/unstable or Play Store app/services are blocked from internet. It requires a network connection for the first license check. But then you can go offline for a period of time before requiring another license check. Caching is enabled for license check.
Link2SD Plus is in fact not licensed/order is incomplete/refunded/canceled. Please open your transactions in "wallet.google.com" and check your Link2SD Plus status is "Complete"
invalid Google account on the device. Google Play apps are bound to the Google account, if you change it, Play Store can't recognize your purchase anymore. Please re-add that Google account back to your device and/or select this account in Google Play Store app (side menu => top right arrow next to your Google account)
too much requests from apps to Play servers for license check. Please try again later (in 10 minutes)
(Android 2.x) background data is disabledTo resolve this issue:1. uninstall Link2SD and Link2SD Plus then reboot2. ensure you have internet connection on the device up and stable3. install Link2SD and Link2SD Plus from Google Play Store app. Reinstalls to the same account are free. (Installing from the APK won't resolve the issue)4. you may need start/wait a bit/exit Link2SD Plus a few times to reload license state.5. if it didn't help, clear data of Google Play Store and Google Play services and rebootIf you're getting "insufficient storage available" error when installing Link2SD Plus even you have enough free spaceTo resolve this issue:1. "Clear all app cache" within Link2SD2. set "install location" to automatic within Link2SD settings and reboot3. if it didn't help, clear data of Google Play Store and Google Play Services and reboot



Вопросы, которые задают каждый день
Как установить APK файл на смартфон Nexus?
Где скачать игры для Samsung Galaxy?
Как установить кеш приложении для Android 4.4.3 KitKat?
Почему "Link2SD Plus (New)" не устанавливается? Скачал, но приложение не запускается, вылетает с ошибкой.
Как получить Root права?
Мой смартфон работает на андроиде версии 4.4.4 KitKat, смогу ли я установить "Link2SD Plus (New)" на карту памяти?
Как обновить прошивку Android до последней версии Lollipop? И стоит ли? Не будет ли тормозить на моём стареньком Nexus?
Что нового

Всем привет, дорогие читатели, у нас на обзоре приложение "Link2SD Plus (New)" для устройств на базе андроид.
Ссылка на видео, установка ext раздела:
Новую версию можете скачать, с Play Market.
Если кому то надо будет ссылка на старую версию, в Коментарии.
Ссылка на группу ВК:

Моя партнерская программа VSP Group. Подключайся! WATCH MY ALL VIDEOS,I BET YOU WONT REGRET :) (ALL WORKING AND GENUINE)
ALL GENUINE ,NO SCAM,NO SURVEY,DIRECT DOWNLOAD LINK
THIS IS FOR EDUCATIONAL PURPOSES ONLY IF YOU LIKE THE SOFTWARE BUY IT AND SUPPORT THE DEVELOPMENT.
Watch Video Carefully then download and follow the video ;)
========================================
Link2SD Plus Unlocked v3.5.2 Full Android Apk Download
- Root And Lucky Patcher Needed
- And Original Apk Needed From The Play Store :)
Lucky Patcher Apk File Download v4.4.6 :-
Mirror :-
You Should Update Lucky Patcher Within The App
=======================================
USE TOR BROWSER IF TUSFILES IS BLOCKED IN YOUR COUNTRY :)
When U Go To Tusfiles
There Is Option Checked That "DOWNLOAD WITH OUR MANAGER"
UNCHECK IT THEN CLICK DOWNLOAD (USE PC OR ANDROID STOCK BROWSER)
DONT FORGET TO LIKE AND COMMENT AND PLEASE SUBSCRIBE IF YOU LIKE MY WORK..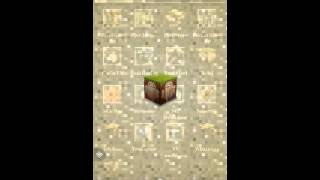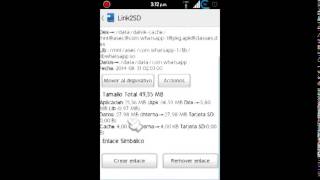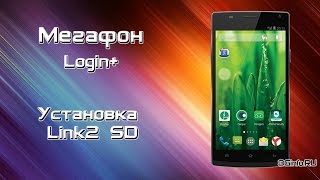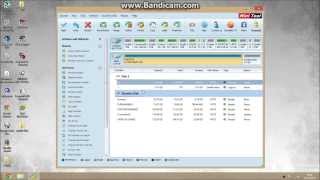 Дополнительная информация
Скачать бесплатно Link2SD-Plus-New-1.1.apk
Продавец: Bulent Akpinar
Размер приложения: 85 Kb
Текущая версия: 1.1

Оценка

4,4

из

5

на основании

3750

голосов.

Требуемая версия Android: зависит от устройства
Возрастные ограничения
Локализация: русский присутствует
Права Root: не требуются
Отзывы и комментарии
Ключевые слова для поиска
Другие приложения Bulent Akpinar
Link2SD Plus (New) - единственное приложение разработчика Bulent Akpinar, как только появятся новые, они обязательно появятся в нашем каталоге.
Что еще у нас интересного