Приложение "GoPro Action Camera Director P"
Действие камеры Директор App позволяет настроить GoPro отлично!
Версия: 1.6.2 | Размер: 8,5 Mb
GoPro-Action-Camera-Director-P-1.6.2.apk
Цена: 161,12 руб.
The Action Camera Director App lets you set up your GoPro perfectly!Designed for use with:- GoPro HERO 2 with Wifi BacPac
- GoPro HERO 3 White- GoPro HERO 3 Silver- GoPro HERO 3 Black
- GoPro HERO 3+ Silver
- GoPro HERO 3+ Black
Are tested by the developer, other support is added as described in the manuals.Action Camera Director allows you to configure and control your GoPro camera and shows what your camera is framing on a live stream. Video and Photo configurations are available on the main screen, this allows you to view the results of your adjustments immediately in the live stream. The top bar displays to which wifi GoPro camera/network you are connected to. A build in wizard will help you with pairing your Android device to your GoPro camera. You can switch instantly between any GoPro camera using the Android build in wifi selection. The free version also includes a demonstration of the fast in-app wifi selection menu, with the Pro version you can use this to real time switch between your GoPro camera's.The common controls are available in all camera modes and are therefore always available. The common controls from left to right are:- Power on- Spot measure- Mirror camera input upside down- Record video / photo- Locate camera with beepingSlide the bottom menu from left to right to change to different camera modes and to gain access to the specific configuration settings for your selected mode. The available modes are:- Video settings- Photo settings- Photo burst settings- Photo timelapse settings- Photo timer settings (GoPro HERO2 only)- General camera information and configuration optionsThe video resolution table lists all possible video settings and allows you to change the following combined group of configurations in a single click:- Resolution- Frames per second- Camera angle- Protune- Pal/NTSCThere is basic SD contents browsing support, browsing the SD content allows you to preview photos and videos in your favorite photo/video app. It also allows you select media and erase individual and/or all files. The main focus of this app is getting your action camera configured as efficient as possible, better content browsing support might be added in a future version.Although we try to optimise this as much as possible, the video stream has a short delay. This is partly due to how the camera compresses the videostream, which is something we cannot influence. This app is build by observing the original GoPro network protocol. As we have no influence on future firmware versions, we can only tell it's compatible with the following firmware versions:- GoPro HERO 2 firmware HD2.08.12.312 + Wi-Fi BacPac version 3.5.0
- GoPro HERO 3 White firmware HD3.01.03.00- GoPro HERO 3 Silver firmware HD3.02.03.00- GoPro HERO 3 Black firmware HD3.03.03.00
- GoPro HERO 3+ Silver firmware HD3.10.01.09
- GoPro HERO 3+ Black firmware HD3.11.01.04
Are tested by the developer, other support is added as described in the manuals.The protocol is unlikely to change, but if it does, we will try to update the compatibility.Designed for use with GOPRO® products. GOPRO® is a registered trademarks of Woodman Labs, Inc. in the United States and other countries.



Вопросы, которые задают каждый день
Как установить APK файл на планшет LG?
Где скачать игры для Samsung Galaxy?
Как установить кеш приложении для Android 4.3.1 Jelly Bean?
Почему "GoPro Action Camera Director P" не устанавливается? Скачал, но приложение не запускается, вылетает с ошибкой.
Как получить Root права?
Мой планшет работает на андроиде версии 4.4.4 KitKat, смогу ли я установить "GoPro Action Camera Director P" на карту памяти?
Как обновить прошивку Android до последней версии Lollipop? И стоит ли? Не будет ли тормозить на моём стареньком LG?
Что нового

Я всё забросил и решил таки допилить обзор на приложение "GoPro Action Camera Director P" для устройств на базе андроид.
Shot 100% on the new HERO3® camera from .
Capture and share your life's most meaningful experiences with the HERO3+ Black Edition. 20% smaller and lighter than its best-selling predecessor, it delivers improved image quality and powerful new features geared for versatility and convenience. SuperView™ is a new video mode that captures the world's most immersive wide angle perspective, while Auto Low Light mode intelligently adjusts frame rate for stunning low-light performance. Combined with 30% longer battery life, faster built-in Wi-Fi and a sharper lens, the HERO3+ Black Edition is the most advanced GoPro yet.
Sit back and enjoy the HERO3: Black Edition in all its glory. #GoPro
FEATURED ATHLETES (in element, location & order of appearance)

SNOW: (Mt. Cook, New Zealand)
Tom Wallisch
Eric Willett
Julia Mancuso

SKI BASE JUMP: (Earnslaw Burn, New Zealand)
JT Holmes

SURF: (Tahiti, French Polynesia)
Kelly Slater
Anthony Walsh
Manoa Drollet

DIVE: (Vava'u, Tonga)
Mandy Rae Krack
Erin Magee
Ashleigh Baird

MTB: (Queenstown, New Zealand and Squamish, BC, Canada)
Aaron Chase
Mike Montgomery
Kelly McGarry
Brett Tippie

KAYAK: (Turangi, Taupo, Aratiatia, Whangarei, and Maruia in New Zealand)
Ben Brown
Rush Sturges

MOTO: (San Francisco, CA)
James Rispoli
Josh Herrin
Jake Ellington

AEROBATIC PILOT: (Queenstown, New Zealand)
Chuck Berry

MUSIC:
OVERWERK - "Daybreak"
(GoPro HERO3 Edit)
From the upcoming EP "After Hours"
Download the song FREE here:

SPECIAL THANKS!

DIVE:
Kirk Krack - Performance Freediving

Dolphin Pacific

Riffe

Aqua Lung

Suunto

Andy Casagrande

SNOW:
MAP Productions Ltd

The Northface

Heliworks Helicopters


KAYAK:
Ngati Tuwharetoa
Te Runanganui o Ngati Hikairo ki Tongariro

SURF:
The Drollet Family

Todd Glaser
All around the world GoPro users are capturing incredible experiences, from the heart-stopping to the heartfelt. Into the caldron of an active volcano, the neon streets of Japan, a refuge for wild mustangs, scaling an iceberg, the world's biggest dance party, or a whale rescue mission, GoPros have documented every moment. See how GoPro's new line of our most advanced cameras ever allow you to beautifully and authentically capture and share the experiences that bring purpose, adventure, and joy to your life.
 
Shot 100% on the new GoPro HERO4 camera from 
The HERO4 features ultra high resolution quality of 4K at 30 frames per second + high frames rates at 1080p120. Incredible low light capabilities, including our new nightlapse setting. 2X the high fidelity sound. Faster processing. Protune settings that unlock manual control of many of your GoPro's features, and so much more. Learn more and be inspired by the most advanced GoPro cameras yet: 
It's your life. BE A HERO. 
MUSIC
"Run Boy Run" performed by Woodkid
Courtesy of Interscope Records under license from Universal Music Enterprises
FEATURED CHARACTERS
TOMORROWLAND (Boom, Belgium)
Erin Edenholm
Joanna Piotrowska
Steve Aoki
Krewella - Jahan Yousaf and Jasmine Yousaf
Dimitri Vegas
Like Mike
LAVA LAKE (Ambrym Island, Vanuatu)
Geoff Mackley
Brad Ambrose
ICEBERG CLIMB (Ilulissat, Greenland)
Klemen Premrl
Aljaz Anderle
Thierry Dubois
WILD MUSTANGS (Wells, Nevada)
Clay Nannini
JAPAN STREETS (Tokyo, Japan)
Akira Nakai
Shinichi Moroboshi
Nanami Tsukamoto
ORCA RESCUE (Whangarei, New Zealand)
Dr. Ingrid Visser
Terry Hardie
Dian and her two baby orca

SPECIAL THANKS
Tomorrowland ()
Michael Dujardin
Vanuatu Heli ()
Andy Martin
Black Diamond ()
Madeline Pickens () ()
Orca Research Trust ()
Andy Casagrande ()
Steve Hathaway
Lily Kozman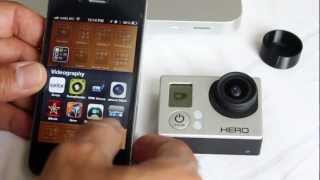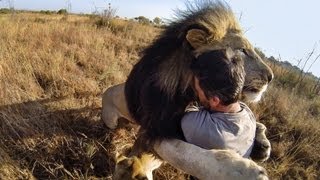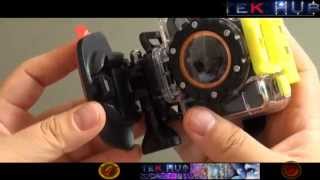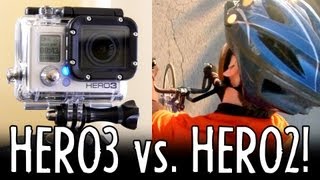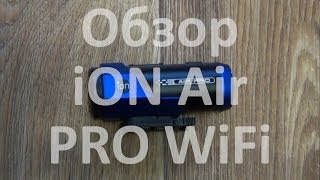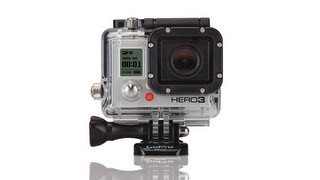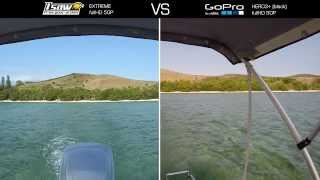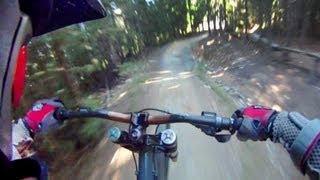 Дополнительная информация
Скачать бесплатно GoPro-Action-Camera-Director-P-1.6.2.apk
Продавец: Byte whisperer
Размер приложения: 8,5 Mb
Текущая версия: 1.6.2

Оценка

4,0

из

5

на основании

8220

голосов.

Требуемая версия Android: зависит от устройства
Возрастные ограничения
Локализация: русский присутствует
Права Root: не требуются
Отзывы и комментарии
Ключевые слова для поиска
Другие приложения Byte whisperer
GoPro Action Camera Director P - единственное приложение разработчика Byte whisperer, как только появятся новые, они обязательно появятся в нашем каталоге.
Что еще у нас интересного