Приложение "Find iPhone, Android xFi Pro"
Быстро найти iPhone, Android телефон. Отслеживание в реальном времени, выполните устройство, как она движется
Версия: 1.3.6 | Размер: 1,3 Mb
Find-iPhone-Android-xFi-Pro-1.3.6.apk
Цена: 242,23 руб.
xFi LocatorThis app will locate and perform real-time location tracking of iOS devices as well as Android devices.-To locate an iOS device, use iCloud credential that was used to activate the target device.-To locate an Android device, install this app,xFi Endpoint, on the target device.Please download and try the free version before purchasing, xFi Find iPhone,iCloud,Android. Once this pro version is downloaded to your device, the lite version is also unlocked. So, you can continue to use the lite version in unlocked mode without having to re-entering credentials.This app runs natively on Android platform. It locates and shows location of the device you are looking for on Google Map. It can make the device sound even when it is on silent mode, making the task of finding a misplaced phone, tablet easy. Features included in this app are: (see snapshots for further details)- Displays location of target devices on Google Map. The app will try its best to request up-to-date location of devices. Green icon means location is up-to-date. Gray icon means location is available but not up-to-date.- Log-in credential can optionally be saved for future quick log-ins (encrypted and saved solely on your device).- Supports multiple accounts.- Real-time auto refresh.- Sounds alarm on device.- Various map types can be selected.- Provides directions, turn-by-turn navigation from own location to target device location.- Beautiful, high resolution, detailed Street View, and Traffic.
If you have problem locating iOS device, ensure that iCloud is enabled on target iOS device. iCloud credential can be verified with this site:http://www.apple.com/icloud/setup/ios.html.
If you have problem location Android device, make sure the target device have xFi Endpoint installed, registered, and its location service is enabled.Send us an email if you have problem with login. We can't respond to reviews posted on Play Store.iCloud, iPhone, iPad, iOS, MacBook and Apple are trademarks of Apple Inc., registered in the U.S. and other countries. All other trademarks, images and copyrights are the property of their respective owners.The author of this app is not related to Apple in any way.



Вопросы, которые задают каждый день
Как установить APK файл на планшетный компьютер Lenovo?
Где скачать игры для Samsung Galaxy?
Как установить кеш приложении для Android 5.0.1 Lollipop?
Почему "Find iPhone, Android xFi Pro" не устанавливается? Скачал, но приложение не запускается, вылетает с ошибкой.
Как получить Root права?
Мой планшетный компьютер работает на андроиде версии 4.4.1 KitKat, смогу ли я установить "Find iPhone, Android xFi Pro" на карту памяти?
Как обновить прошивку Android до последней версии Lollipop? И стоит ли? Не будет ли тормозить на моём стареньком Lenovo?
Что нового

Всем привет, дорогие читатели, у нас на обзоре приложение "Find iPhone, Android xFi Pro" для устройств на базе андроид.
Buy it on Amazon - (affiliate link) - The Sound Blaster E5 is a high end USB external audio adapter with 192khz output capabilities. It is compatible with the PC, Mac, iOS (iPhone, iPod, and iPad) as well as Android devices.
This device does a lot. It can play back super high definition audio files, it records with internal microphones or line in, is has a headphone preamp with support for high impedance headphones, it acts as a bluetooth audio device with aptX support, it can act as a line input for iOS and Android devices, and a whole bunch of other things I'm leaving out. In short there is little that this device DOESN'T do in relation to PC audio.
The key reason for owning one is to improve sound output quality from a computer. And it sounds great - very clean audio with no noticeable noise even with high end headphones. It sounds so good the lousy compressed music files you've been buying for the last 10 years or so will sound terrible running through it :).
This is one of those items someone who appreciates lossless audio will want to have. Although it does a lot of things the key feature is the output quality.
Subscribe to my email list to get a weekly digest of upcoming videos! -
Visit the Lon.TV store to purchase some of my previously reviewed items!
Want to chat with other fans of the channel? Visit our forums!
Want to help the channel? Start a Patreon subscription!

Or you can help out just by purchasing things on Amazon through this link:
Follow me on Facebook!

Follow me on Twitter!

Catch my longer interviews in audio form on my podcast!

or the feed at
Follow me on Google+

DISCLOSURE: Creative, the manufacturer of this device, sent it to the show to review.Are you annoyed and upset that iPhone 3GS owners are the only ones able to use the battery percentage gauge on there iPhones and feeling left out? Well I am here to help you 2G and 3G users to get the same perks iPhone 3GS users get. In this review I will be teaching you how to use SBSettings from BigBoss and how to enable this feature left out for current iPhone users.
This requires to be on a jailbroken iPhone, if you are not sure what that means do not worry I will be making a review soon on how to jailbreak your iphone!
Please Subscribe and help by giving me feedback, I hope to keep making more videos so e-mail me or leave comments in the channel I will definitely read them and keep improving my reviews, also suggest what sorts of things you want to see.
Thank you very much.

samsung/ samsung tablet/nokia/nokia tablet/nokia lumia/nokia notbook/apple/apple i phone/ apple i pad/sony/sony exprea/
micromax/htcmobile/LG phone/karobn phone/black berry/lava phone/lenovo/motorola phone/
iball mobile/intex mobiles/spice mobiles/videocon mobile/ lemon mobiles/ zen mobiles/
maxx mobiles/ fly mobiles/ GFive mobiles/ google phones/ dell/ pansaonic/ nokia lumia 2520/ nokia asha 502 dual sim/
alcatel one touch pop c7/ nokia lumia 1520/ hp salte 7extreme/
samsung galaxy note 10.1/ samsung galaxy star pro S7262/ samsung galaxy trend2 duos s7572/
samsung ativs neo/samsung galaxy note3/
samsung galaxy trend s7392/samsung chat s3330/ samsung chat s3332/
samsung E1500/samsung gravity QT289/samsung galaxy s4 mini dous 19192/ samsung galaxy tba 8.0 T3100/ samsung galaxy Trend3 G3502/
samsung galaxy round/samsung fame light s6790/samsung galaxy pro s7260/nokia lumia 1020 /
nokia lumia 625/nokia lumia 925/nokia asha 501/nokia asha 210 dual sim/ nokia asha 501 dual sim/
nokia 301 dual sim/ nokia asha 210/nokia lumia 520/ nokia lumia 720/nokia asha 310/ nokia 105/nokia lumia 2520/ nokia lumia 1520/ nokia asha 500 dual sim/ nokia asha 502 dual sim/sony Xperia C/ sonx Xperia Z1/
sony xperiaM/ sony xperia z ultra/sony xperia l/ sony xperia sp c5302/sony xpreia tabletz/ sony xperia tabletz lite/sony xpreia Z/ Soney Xpreia Tablet S3G/
sony Xperia ZL/ Sony Xperia E/apple Ipad 4 Wi-Fi/ apple Ipad Mini Wi-Fi/apple I pad3/
Apple IPad 3 Wi Fi/apple IPad3 WiFi 4G/ Apple IPad Mini/
apple IPhone 4S/ Apple IPhone 4S 32GB/apple IPhone 4S 64GB/ Apple IPad 2 WiFi with 3G/LG G2/LGLG-600/LG KG220/ LG T585/LG A390/ LG Optimus G pro/
LG Optimus Zone VS410/ LG Optimus L4 Dual E445/LG Optimus Vu II GSM/ LG Optimus F5
LG Optimus F7/ LG My Touch E739/LG Optimus L9 II/ LG G Pad 8.3/ LG Vu3/ LG G Pro Lite Dual/Black berry Z30/ Blackberry 9720/blackberry Q5/ Blackberry Q10/
balckberry Pearl Flip 8230/ blackberry Z10/blackberry Curve Touch CDMA/ Blackberry Curve 9220/
Blackberry Curve 9320/ balckberyy Bold 9790/
Blackberry P9981 Porsche/ Blackberry Curve 9380/ Lenovo Miix10/ Lenovo A600e/Lenovo A516/ lENOVO a369i/lenovo A850/ Lenovo A1000/ Lenovo A3000/
Lenovo S6000/LENOVO p780/ lENOVO a706 SMART phone/ lenovo A820/ Lenovo A830/lenovo S5000/ LENOVO viBEx/LENOVO mIIX2/ lenovoS920/MOTOROLA motoyuva w156/
mOTOROLA motoyuva w160/motorola RAZR D3/ Motorola RIZR Z8/ motorola RAZR D1/ motorola DROID RAZR /mottorola electrify M/ Motorola RAZRI/ mOTOROLA rAZRhd/
motorola Motosmart Me/motoroal Droid RazrM/ motorola Photon Q4G Lite/motorola MotoX/ Motorola Droid Mini/ motorola Droid Maxx/ motorola Dirod ultra/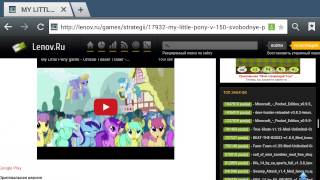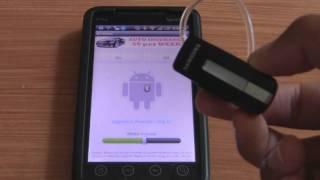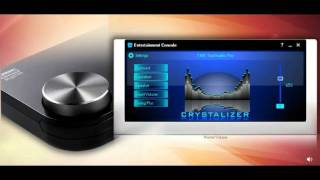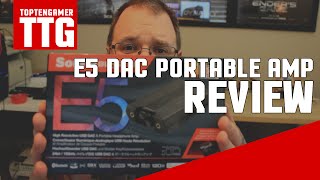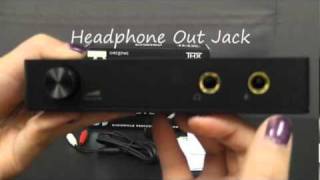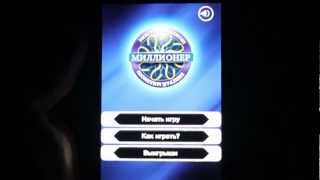 Дополнительная информация
Скачать бесплатно Find-iPhone-Android-xFi-Pro-1.3.6.apk
Продавец: Funrealitysoftware
Размер приложения: 1,3 Mb
Текущая версия: 1.3.6

Оценка

4,4

из

5

на основании

5167

голосов.

Требуемая версия Android: зависит от устройства
Возрастные ограничения
Локализация: русский присутствует
Права Root: не требуются
Отзывы и комментарии
Ключевые слова для поиска
market details id find
скачать для андроид find iPhone, Android xfi pro
Другие приложения Funrealitysoftware
Find iPhone, Android xFi Pro - единственное приложение разработчика Funrealitysoftware, как только появятся новые, они обязательно появятся в нашем каталоге.
Что еще у нас интересного