Приложение "Dock Clock Plus (Night/Desk)"
Расширенный стол / ночь часы с приработки защиты, которая запускает при зарядке
Версия: 3.6 | Размер: 2,2 Mb
Dock-Clock-Plus-NightDesk-3.6.apk
Цена: 66,34 руб.
UPDATE: We are aware of an issue with newer versions of Android (4.2+) where vibration is not disabled correctly, this is caused by Google deprecating the API call to do so. We have a work-around and will update DCP soon.From the developer of the popular free Dock Clock comes the new ultimate version with almost every requested feature, and some more. Dock Clock Plus is an 'always on' desk or night clock which is activated automatically when you connect your device to a charger or dock. During the day Dock Clock Plus is in an invaluable desk clock with at-glance count information, at night Dock Clock Plus transforms into a low-light night clock.Feedback: Please give us the opportunity to fix any issues by sending feedback: support@gadgetjuice.com Features- Activated by Dock / Power connected or manually- Appears automatically without unlocking or turning on device (even with security)
- Screen Saver mode (similar to Daydream) start after inactivity
- Burn-in protecting orbit on clock page- Automatic or fixed orientation (portrait / landscape)
- Silence / low volume settings (no vibrate on change)
- Multi-page design (swipe left / right)
- System wallpaper support (including animated Live Wallpapers)
- Custom activation times and brightness settings (day / night)
- Auto-switching brightness depending on time
- Auto dim of hardware button backlight (new method works for HTC)- Auto-quit in morning (option)
- Keep notification bar visible (option)
- Wave to wake (proximity sensor) (option)
- Two selectable clock page themes (summarized weather or detailed weather)
- Customizable text color and sizes
- Digital clock font selection- Analog clock
- Fully customizable clock display (enable / disable any feature)
- Counts display: Unread email/gmail, Facebook, Unread text messages, Missed calls
- Support for IMAP email unread counts (AOL / Yahoo! / iCloud etc.)- Multiple Gmail account support
- Proper full-screen for devices with on-screen soft keys
- Alarm time remaining bar (shown only at night)
- Automatic weather location
- Calendar page with selectable calendars and color support
- Weather page with up to three custom weather locations
- World clock page with up to three custom locations
- Universal phone / tablet design
- More page modules coming soon (CCTV / appointments)
Improvements over Dock Clock FreePermissionsACCESS_NETWORK_STATE & ACCESS_WIFI_STATE - determine if there is an available Internet connectionACCESS_COARSE_LOCATION - access device location for automatic weather location featureINTERNET - access the Internet to download weather dataWRITE_SETTINGS - store application settingsMODIFY_AUDIO_SETTINGS - control the volume of the ringer for night mode.READ_PHONE_STATE - determine if the phone is ringing in order to restore brightness / volumeREAD_SMS & RECEIVE_SMS - determine the number of unread text messages for counterGET_ACCOUNTS & READ_CONTENT_PROVIDER - retrieve account information for gmail unread counterREAD_CALL_LOG & READ_CONTACTS - retrieve count of missed callsREAD_CALENDAR - access calendar for calendar pageCHECK_LICENSE - confirm licensed application



Вопросы, которые задают каждый день
Как установить APK файл на планшетный компьютер HTC?
Где скачать игры для Samsung Galaxy?
Как установить кеш приложении для Android 5.1.1 Lollipop?
Почему "Dock Clock Plus (Night/Desk)" не устанавливается? Скачал, но приложение не запускается, вылетает с ошибкой.
Как получить Root права?
Мой планшетный компьютер работает на андроиде версии 4.4.2 KitKat, смогу ли я установить "Dock Clock Plus (Night/Desk)" на карту памяти?
Как обновить прошивку Android до последней версии Lollipop? И стоит ли? Не будет ли тормозить на моём стареньком HTC?
Что нового

Добрый день! С вами снова Семён. Наконец-то нашел время и установил на свой планшетный компьютер интересное приложение - "Dock Clock Plus (Night/Desk)" для устройств на базе андроид.
Dock'n Drive 3.0 App Guide
iBOLT Dock'n Drive Community available – join here:

TURNS YOUR ANDROID PHONE INTO A DRIVING ASSISTANT & MUSIC HUB!
****Watch Video demo for optimal use of this app*****
The "Connected Car" is here today! With Dock'n Drive up to 30 tiles can be set as large shortcuts to favorite apps and direct dials for frequently used contacts when driving. A floating icon appears when opening other apps, allowing users to go quickly back to the Dock'n Drive interface. Additional benefits when used with an iBOLT active car dock or the NFC enabled "Connect Kits":
- Bluetooth and Wi-Fi can be turned on and off automatically
- Incoming SMS messages can be paused using the ItCanWait feature
- Dock'n Drive App becomes the "home screen" while in DockMode*
- Screen timeout is turned off, phone stays on
When driving a great looking digital speedometer, an innovative "compass ring" and media play buttons optimized for apps like Play Music, Pandora, Spotify, TuneIn, Slacker etc. are seen on the screen.
-----------FUNCTIONALITY-----------
SPEEDOMETER & COMPASS
The highly accurate GPS speedometer displays the speed in kilometers per hour (KPH) or Miles per hour (MPH). The compass ring always indicates in which direction the vehicle is moving.
NEW – change color in the "Edit shortcuts" menu
30 TILES TO CUSTOMIZE
The main screen features 5 pages, each with 6 "tiles" that can be customized to feature your favorite apps, direct dial, link etc. Swipe left or right to move between tiles. The "Edit Shortcuts" menu will let you add and delete shortcuts, change background color, skin, icon & font size and font color.
DIMMER
The UI (User Interface) features a "Dimmer" for brightness adjustment (slider). Press the half moon to enable the sleep mode (moving clock). Touch the screen again and sleep mode is turned off. Great battery saving feature.
BACKUP / RESTORE
Backup and restore settings using Dropbox account.
FLOATING SHORTCUT
Enable/Disable floating shortcut or change size and transparency
DAILY ROADS VOYAGER
Activate control buttons for DailyRoads Voyager (the app has to be installed separately)
IT CAN WAIT
Place incoming text messages on hold while the Android phone is docked. When undocked messages are delivered to phone. Set auto reply message such as "Driving right now, will get back to you shortly".
DISABLE SCREEN TIMEOUT
Disable system screen timeout can be set while device is docked.
BRIGHTNESS MODES
Set brightness mode to a default level while device is docked. Use "Day" and device will turn the brightness to max and "Night" to the lowest level. "Auto" will use the light sensor.
TOOGLE BLUETOOTH
Auto turn on Bluetooth when device is docked and turn off Bluetooth on undock.
HIDE NOTIFICATION BAR
Hides the notification bar on top of screen or makes it visible.
WI-FI
Choose if Wi-Fi should be disabled temporary or permanently when device is docked.
ROUTE TO SPEAKER:
Route phone calls to phone speaker instead of a connected Bluetooth headset/main unit (not working on CDMA devices)
AUTO ANSWER INCOMING CALLS
SET DEFULT MEDIA VOLUME
Set the App music/sound volume to desired level when the device is docked.
TACTILE
Make the phone vibrate when screen is touched.
DIFFERENT DISPLAY OPTIONS FOR TEMPERATURE, CLOCK AND SPEED
Select between Celsius/Fahrenheit, 12/24 hours and MPH/KPH
CHECK GPS ON START
If GPS is disabled open the settings screen
NOTIFICATION ACCESS
Disable hint for notification access in case you don't want to allow to access your notifications for displaying current song information.
MOBILE DATA CONNECTION
Disable use of mobile data by Dock'n Drive App
AUTO RUN
Autostart app when device is docked
* Active car-docks for Samsung and HTC available. For other brands use the iBOLT NFC enabled "Connect kits".Unique lighting pattern, the lights will change along with the music, swimming in the visual impact of 256 kinds of colour change
Spanking new alarm mode, it can bear the top 10kg of lapping pressure, make the alarm to remind more interesting
Be able to connect with any Bluetooth devices, let you enjoy the wireless freedom
Powerful functions, which can realize the Bluetooth, TF card, arbitrary switching line input
Remote intelligent control, infrared remote control function, phone support, and for any kind of mobile phone batteries
Speaker bass reflex system adopts double shock membrane, horn more powerful
Feminine appearance, chimney can achieve 360 degrees of freedom shaking, the service life of 100000 hours
Built-in FM radio function, auto scan and store, support one key for recording FM program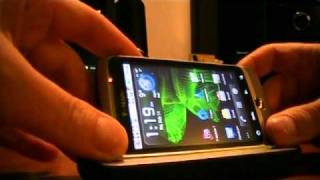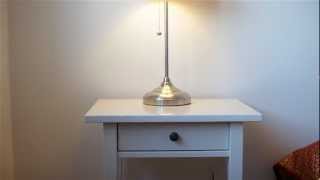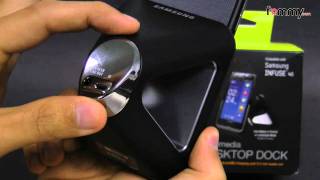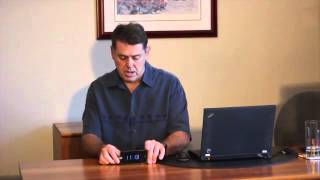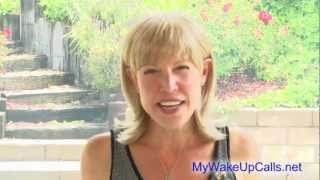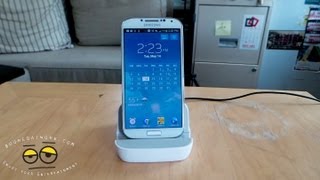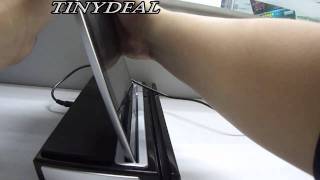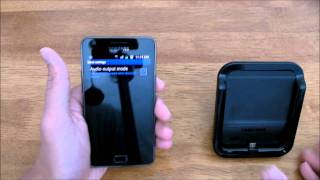 Дополнительная информация
Скачать бесплатно Dock-Clock-Plus-NightDesk-3.6.apk
Продавец: Gadget Juice
Размер приложения: 2,2 Mb
Текущая версия: 3.6

Оценка

4,3

из

5

на основании

9042

голосов.

Требуемая версия Android: зависит от устройства
Возрастные ограничения
Локализация: русский присутствует
Права Root: не требуются
Отзывы и комментарии
Ключевые слова для поиска
Другие приложения Gadget Juice
Dock Clock Plus (Night/Desk) - единственное приложение разработчика Gadget Juice, как только появятся новые, они обязательно появятся в нашем каталоге.
Что еще у нас интересного