Приложение "Daily&Hourly weather forecast"
Лучший виджет погоды для вашего дома экран!Порадуйте свою жизнь с красотой!
Версия: 1.0_release | Размер: 7,3 Mb
DailyAndampHourly-weather-forecast-1.0_release.apk
Цена: Бесплатно
This is a lightweight yet multi-functional weather clock widget. This clock weather widget is supported by Amber Weather for you to easily stay updated with the latest weather conditions all the time. What's more, your home screen will be anything but boring! Download your personal weather channel and weather station right now!NOTICE:THIS IS A PAID WIDGET THEME FOR Amber Weather. You need to install Amber Weather Version 0.8 or above to use this weather & clock widget.It's FREE TO DOWNLOAD BUT NEEDS PAYMENT WHEN APPLY! We make it Free to download since Themes need Purchase in app not in Play Store.Amber Weather is a simple and clean weather application with elegant operation-interface. Amber Weather is designed to provide users worldwide with an easy-to-use weather forecast application. Also, it's a free app with no advertisement.What sets the widget apart?-Clean and simplifiedThe neat design can decorate your home screen but not in an intrusive way.-Multi-functional Ability to be informed of the latest weather conditions Basic weather information ( climate conditions, temperature, general weather conditions of the day) is shown on the weather & clock widget Ability to get detailed weather conditions by tapping the weather & clock widget. From there, a detailed weather report is available, including hourly weather conditions (current temperature, wind speed and direction, humidity, visibility, atmospheric pressure, dew point and UV index), sunrise and sunset time of a certain location and weather forecast (hourly forecast, 7 day forecast). Ability to get know weather all around the world (world weather feature): Oslo, Stockholm, Bombay Copenhagen, New Delhi, London, Birmingham, Manchester, Glasgow, Liverpool, Edinburgh, Cambridge, Oxford, Los Angeles, New York, Chicago, Houston, Washington, Boston, Las Vegas, Hawaii. World clock to keep your time in sync with local time.-Highly customizable The weather & clock widget comes with customizable time (12 hour or 24 hour) and font size. Ability to choose Celsius or Fahrenheit. Ability to change locations. Ability to set your preferred update interval:15 minutes, 30 minutes, 1 hour, 3 hours, 6 hours, 12 hours or 1 day. Users can also manually update the current weather conditions. Ability to choose your preferred fancy weather icon from Amber Weather-Lightweight and battery-saving The weather & clock widget will not drain the battery of your phone or occupy much of the internal storage.-Quick Action: With a simple click in different areas of any clock weather widget, users can conduct a series of operations: updating weather conditions, setting clock, calendar, location, skin and widget, reading detailed weather report.Note:If you have difficulty applying the clock weather widget to your home screen, please watch the video: https://www.youtube.com/watch?v=v5nXvM_6QR4. If the clock in the weather clock widget stops working, please check whether you have turned on the service guard. What's more, apps like Task Killer, Service Manager, Battery Saver, Clean Master orGame Booster may prevent the clock weather widget from working properly. Please add our app to the White/ Ignore List to keep widgets in sync. In this method doesn't work, please email us: support@infolife.mobi
Вопросы, которые задают каждый день
Как установить APK файл на телефон Lenovo?
Где скачать игры для Samsung Galaxy?
Как установить кеш приложении для Android 4.4 KitKat?
Почему "Daily&Hourly weather forecast" не устанавливается? Скачал, но приложение не запускается, вылетает с ошибкой.
Как получить Root права?
Мой телефон работает на андроиде версии 7.0 Nougat, смогу ли я установить "Daily&Hourly weather forecast" на карту памяти?
Как обновить прошивку Android до последней версии Lollipop? И стоит ли? Не будет ли тормозить на моём стареньком Lenovo?
Что нового
Сегодня у нас на обзоре приложение мимо которого очень сложно пройти листая Play Маркет - "Daily&Hourly weather forecast" для устройств на базе андроид.
Weather & Clock Widget for Android, the quick and accurate weather app, provides detailed weather for all cities worldwide, it searches your address and locates cities quickly, and provides the current temperature, current weather condition, humidity, pressure and wind speed and direction, in addition, five, ten days and hourly weather forecast.Elecont Weather is Weather forecast, Earthquakes, live radar(NEXDAR), Barometer, worldwide clock, Alerts.
• 2 leading weather providers: Intellicast and Foreca;
• 130 000 locations all over the world;
• 17 beautiful widgets of the weather, time, moon phase, barometer, Geomagnetic index, UV index (1x1, 2x2, 1x4, 4x1, 4x2, 3x3 etc). For add Geomagnetic widget: add "Elecont Weather 1x1" widget and set type to "Geomagnetic" in widget options.
• 10 day forecast;
• 10 notifications in statusbar: temperature, moon phase, earthquakes, alerts, barometer etc;
• Animated doppler NEXRAD radar on Google maps for USA except Alaska and islands;
• Weather alerts (for USA only);
• 100 latest Earthquakes in the world on Google map;
• Barometer with headache indicator;
• Moon phase, moon set and moon rise times;
• Sunrise and sunset times;
• Geomagnetic storm forecast;
• 24 hour by hour forecast;
• Current weather condition;
• 8 KBytes of the internet traffic per city per one weather update only;
• World clock;
• METAR from meteostation (only for Intellicast);
• UV index;
• Precipitation amount and chance;
• Follow by location;
Elecont Weather is a stylish, ten day and hourly weather forecast application and Widgets for 130 000 locations with data from two weather providers: Intellicast and Foreca.
The Doppler radar (NEXRAD) map shows rain, snow and hail clouds movement on Google Maps around your location in real time with 10 minutes delay only. The Doppler radar is available only for USA (except Alaska and islands). With Doppler radar you will see weather.
Elecont Weather is a handy assistant that is easy to use and is very helpful. Use Elecont Weather often to stay informed about changing weather conditions.
We worked hard to bring you an excellent application for all your weather needs. A quick look at the weather will even help you know how to dress for the day or whether you'll need an umbrella or sunscreen.
Elecont Weather has a built-in barometer. A diagram is displayed which shows the atmospheric pressure changes for the past twenty four hours. A red warning display is produced when the barometer detects changes.
Elecont Weather provides information about 100 latest earthquakes from all over the world. View the last earthquakes in a list or on a map. Filter earthquakes by their magnitude and distance from the city. Provided information about: magnitude, time and distance from the city.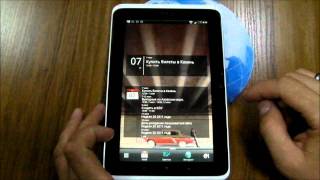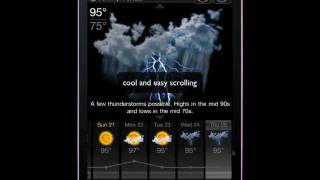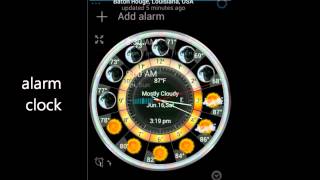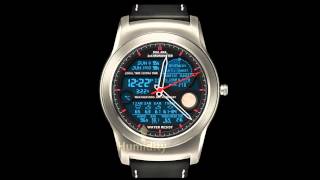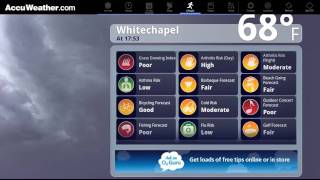 Дополнительная информация
Скачать бесплатно DailyAndampHourly-weather-forecast-1.0_release.apk
Продавец: Weather Widget Theme Dev Team
Размер приложения: 7,3 Mb
Текущая версия: 1.0_release

Оценка

4,3

из

5

на основании

2075

голосов.

Требуемая версия Android: зависит от устройства
Возрастные ограничения
Локализация: русский присутствует
Права Root: не требуются
Отзывы и комментарии
Ключевые слова для поиска
Другие приложения Weather Widget Theme Dev Team
Что еще у нас интересного