Приложение "CalenGoo - Calendar and Tasks"
CalenGoo это очень гибкий и многофункциональный календарь приложение
Версия: 1.0.159 | Размер: 9,8 Mb
CalenGoo-Calendar-and-Tasks-1.0.159.apk
Цена: 59,99 руб.
CalenGoo is a flexible and extensive calendar app with integrated task management. It is designed to make it easier and faster to work with your calendar on your phone. By its diverse configuration options you can customize it to suit your needs. This way your appointments and tasks are presented in a clear way that makes planning easier.By integrating the Android calendar, it can be synced with many calendar systems such as Google, Exchange, CalDAV and iCloud. In addition, a direct sync with Google Calendar is integrated that you can use to sync all your past and future events.Using the five calendar views (day, week, month, list, year) you can view your appointments and tasks in different ways. Appointments can be color coded and you can copy and move them using drag&drop.Under "Settings > Design" you can choose from different designs.Tasks can be managed in the task view and synced with Google Calendar. Just add your Google account under "Settings > Tasks".A built-in Evernote sync allows you to display Evernote reminders and you can attach Evernote notes to appointments.If you have any questions or problems, please contact android@calengoo.com. You can open the settings using the gear icon in the top right corner.Additional features:- Drag&drop to copy, move, open and delete events- A wide selection of widgets (day, week, month, list, tasks)- Sharing calendars with other people and inviting people to appointments (via Google Calendar).- Supports the same recurrence rules for recurring events as Google Calendar- Icons can be assigned to events (when syncing directly with Google) and are also displayed in Google Calendar- Improved time and date picker- Search function- Various reminder functions- Multiple reminder types when syncing with Google Calendar (SMS,email and pop-up)- The birthdays and anniversaries of your contacts can be displayed.- Floating and completable events ( http://android.calengoo.com/completable )- Appointments can be sent by SMS or email. When sending them by email, an ICS file can be attached so that the recipient can import the appointment directly.- Calendars can be exported and imported as ICS files.- Templates can be created to quickly create new appointments. Templates can also be combined.- Print function to print various calendar views into a PDF file- Android Wear support for creating appointments and tasks by voice.- Local attachments- Tasks in events- Contacts can be linked to eventsFor more details please see here:http://android.calengoo.comAdditionally you can add ideas or vote for ideas on http://calengooandroid.uservoice.comAnd you can find a free 3-day trial version here: http://android.calengoo.com/trial
Вопросы, которые задают каждый день
Как установить APK файл на смартфон Asus?
Где скачать игры для Samsung Galaxy?
Как установить кеш приложении для Android 4.4.4 KitKat?
Почему "CalenGoo - Calendar and Tasks" не устанавливается? Скачал, но приложение не запускается, вылетает с ошибкой.
Как получить Root права?
Мой смартфон работает на андроиде версии 4.4 KitKat, смогу ли я установить "CalenGoo - Calendar and Tasks" на карту памяти?
Как обновить прошивку Android до последней версии Lollipop? И стоит ли? Не будет ли тормозить на моём стареньком Asus?
Что нового
Всем привет, дорогие читатели, у нас на обзоре приложение "CalenGoo - Calendar and Tasks" для устройств на базе андроид.
for The Full Transcript, more app reviews plus your Free gift valued at $97!
Calengoo App Review
RATING: 94%
CalenGoo gives you a fast and easy way to access and modify your Google Calendar with your iPhone, iPod Touch or iPad. It can also be used when you have no internet connection, using the cached data. Changes are saved and uploaded the next time you are connected.
What You Will Learn in This Video:
- Lateral ways to use CalenGoo for braindumps, tasks and to-do's
- Tips on how to supercharge the use of the app to increase productivity and gain more time
- How to quickly and easily navigate through the app and its features
- Considerations you need to be careful of when using app
(Transcript)
Well, hello everybody and welcome to another iPhone app review. Today, I'm going to be looking at Calengoo, which is my app of choice for accessing and modifying my Google Calendar. All my events and all my tasks in the calendar that I use with Google, I can use on this app. I'm really excited to tell you about this app and I'm going to give you a quick tour and show you of the ways that I like to use it when I'm on the run and on the go.
So this is the screen that it comes up with when you first log in, depending on how you set it and I'll show you how to do that later on. You can see it's pretty simple.
This little SYNC icon herebasically just lets you know when Calengoo is syncing with your Google Calendar. I have mine set to auto‑sync as soon as I open the app so I get the most up‑to‑date calendar. You can have it sync at whatever option that you want under setting, which I'll show you in a second.
Up here we have our ALL DAY Items.So items that you have put down as all day, you can basically see them at a glance.
And obviously, we have our CALENDAR hereand I can just basically access it by scrolling my finger down the screen like so. Pretty simple. As the date goes, you have a little red bar that continues to rise and move and to let you know where about in the day that you are.
Now, I'll just quickly start down the bottom here and I'm going to work my way through these little options here and just tell you really quick how it all works and how to use it.
So by tapping on TODAY, it basically just takes you to Today. Pretty easy, pretty simple. But if sometimes when you're trying to put in different events and you're all over the place, it's a really quick way to get to where you want to go.
This icon with the double arrow [insert image/screencap], allows you to find a date. And obviously, you can just scroll your finger up like so and it'll move like that. And you can basically find everything that you want to do.
If you wish to type in the date, you just type on KEYS, and it'll let you type in the date. But I'm going to go ahead and go back to my Calendar, type in 'Today' and it shall take you back to today.
Down here, we have the Weekly View.So if I tap on that, that's a weekly view.
The next one is the Monthly View.
And here we have the All Day items. These are the items that I've put down as all day items and there are the items that I have times allocated to. So it's pretty quick and easy to—at a glance—navigate through all your Google Calendar tasks and appointments.
Now the final tab down here with a T is for Tasks. Now I don't know whether you use the Task or not but I do and it's quite useful. Basically, it allows you to access all your different task items and list and all the items that are available. And you basically can just scroll through and tick them off.
And down the bottom, there's also an archive of all the ones you've already ticked off. So that's pretty cool. Obviously, you can edit and add tasks as you wish as well.
So I'm going to go ahead and head back to the Calendar. Now really quickly, if you want to add an event, you just tap the '+' button in the top right‑hand cornerand it allows you to add an event. So I might just type in 'shoot video' for example. And go back to the event details. Now you can see here that it allows me all the options that it would if I was using Google Calendar, but obviously in an optimized mobile format. So I can change the duration, how long the event's going to be. I can make it an all day event. I can turn it off and set the time. Now in Google at this point, in the Google mobile app under Calendar, to my knowledge you are unable to actually create an all day event or it's difficult to. And I've kind of tested that and researched online. I haven't been able to do it. So that is one reason why I use Calengoo over the Google Calendar on mobile app.
(end extract)
for The Full Transcript, more app reviews plus your Free gift valued at $97!This is my favorite iPhone app for keeping all of my Direct Sales Party Plan appointments in order, as well as keeping my family's schedule on track!
Keeping a calendar is one of the most important ways to keep yourself on track, and in the know about all of your upcoming tasks. CalenGoo is wonderful because not only does it present the information in an easy to read way, but it syncs up with all of your devices as well as allows you to share your calendar with whoever you choose.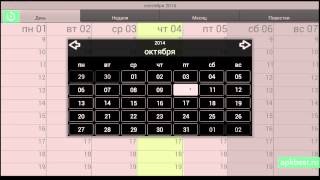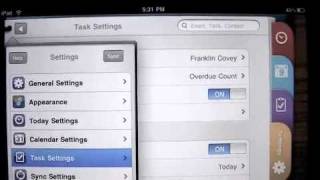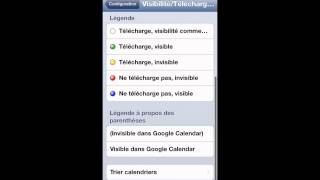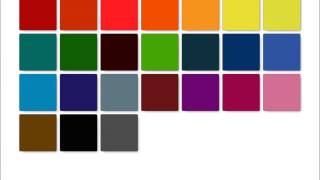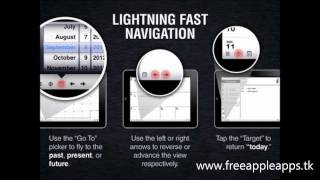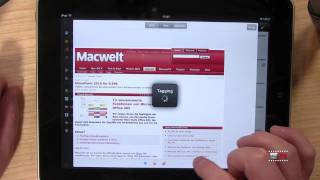 Дополнительная информация
Скачать бесплатно CalenGoo-Calendar-and-Tasks-1.0.159.apk
Продавец: Dominique Andre Gunia
Размер приложения: 9,8 Mb
Текущая версия: 1.0.159

Оценка

4,6

из

5

на основании

3606

голосов.

Требуемая версия Android: зависит от устройства
Возрастные ограничения
Локализация: русский присутствует
Права Root: не требуются
Отзывы и комментарии
Ключевые слова для поиска
Другие приложения Dominique Andre Gunia
CalenGoo - Calendar and Tasks - единственное приложение разработчика Dominique Andre Gunia, как только появятся новые, они обязательно появятся в нашем каталоге.
Что еще у нас интересного