Приложение "Boating Europe HD"
Те же большие подробные карты, как на лучших GPS картплоттеры.
Версия: 5.1.1 | Размер: 44 Mb
Boating-Europe-HD-5.1.1.apk
Цена: 49,00 руб.
The Most Widely Used Boating App! A favorite among cruisers, sailors, fishermen and divers who want the same detailed charts found on GPS plotters. This app includes Navionics+, a one year subscription to overwhelming value that allows unlimited downloads & updates of your chosen coverage area that permanently resides on your mobile device. At the end of one year you can choose to renew your subscription at deeply discounted prices or continue to use the charts you previously downloaded along with the permanent features of the app (see below). The Navionics+ subscription also includes usage of Advanced Map Options and Navigation Module for the same period.All Navionics Boating Apps have the same features: compared to this priced app, the free version allows for a one week free trial of Navionics+ before purchasing. This app will not run on phones.Subscription features of NAVIONICS+ overwhelming value included in this app:√ NAUTICAL CHARTS for all essential cartographic reference detail. Also get access to searchable Points of Interest (Marinas, Marine Repair, Boat Dealers, etc.) and Tide & Current forecasts including dynamic graphs.√ SONARCHARTS™ HD bathymetry maps you can enhance, featuring extraordinary bottom contour detail, great for increasing awareness of shallow waters and locating fishing areas at any depth level√ COMMUNITY EDITS made by users (rocks, wrecks, etc.) and shared for all to benefit√ CHART UPDATES: we deliver more than 2,000 updates every day! Take advantage of our updates as frequently as you like√ ADVANCED MAP OPTIONS to highlight Shallow Areas, select Depth Shading, filter Depth Contours, and adjust shorelines to selected Water Level. Includes a Fishing Mode.√ NAVIGATION MODULE for advanced route planning with ETA, distance to arrival, heading to WP, fuel consumption and more!Note: Download detailed maps by zooming in or from Menu>Download Map. Maps are saved on your device for offline use. Tap Menu>Update All to keep your charts updated. Check navionics.com for coveragePermanent FEATURES available in this app:TRACK your journey, view speed, distance, time and COG. Save to archive, see stats and playbackROUTES: create and edit, based on speed and fuel consumptionMeasure DISTANCE, add MARKERS, get WIND FORECASTS and sun/moon cyclesMAP OPTIONS: Satellite/Terrain, Safety Depth and Easy View (not on Govt. Charts)SYNC Tracks, Routes & Markers among your mobile devicesSHARE by email, Tweet and FB your routes, tracks, photos, videos or markersMAGAZINES & GUIDES for location-based articles from leading industry publishersGOVT. CHARTS in USSONARCHARTS ™ LIVE - create an HD bathymetry map in real-time. It uses sonar data either from popular chartplotters/sounders/fishfinder connected via compatible Wi-Fi routers or from the SonarPhone T-BOX that also enables a fishfinder split-screen with Navionics chartsPLOTTER SYNC - Raymarine Wi-Fi enabled plotter owners can transfer routes and markers, upload sonar logs for improved SonarCharts™ and update their eligible plotter card connecting to Navionics through this mobile app.Navionics has certified the following tablets with an OS of 4.0 or higher: ACER: Iconia Tab A501; Asus: eeePad Transformer TF101, Transformer Pad Infinity-TF700T; Nexus 7 (1st & 2nd gen). HTC: Nexus 9. MOTOROLA: Xoom MZ604; NAVIOTAB. SAMSUNG: Galaxy Tab 10.1' GT-P7500, Note 10.1. ALL SALES ARE FINAL on Google Play. Navionics apps are designed to load and operate correctly with all tablets with an OS of 4.0 or higher. However, we cannot guarantee flawless operation on non-certified devices. Navionics does not support any non-certified Android devices.
Вопросы, которые задают каждый день
Как установить APK файл на смартфон Asus?
Где скачать игры для Samsung Galaxy?
Как установить кеш приложении для Android 4.3.1 Jelly Bean?
Почему "Boating Europe HD" не устанавливается? Скачал, но приложение не запускается, вылетает с ошибкой.
Как получить Root права?
Мой смартфон работает на андроиде версии 4.4 KitKat, смогу ли я установить "Boating Europe HD" на карту памяти?
Как обновить прошивку Android до последней версии Lollipop? И стоит ли? Не будет ли тормозить на моём стареньком Asus?
Что нового
Добрый день! С вами снова Семён. Наконец-то нашел время и установил на свой смартфон интересное приложение - "Boating Europe HD" для устройств на базе андроид.
Test de l'application android "Navionics Marine" ou "Boating HD"
GPS marin avec fonction évoluées, sur téléphoneEuropean Ship Simulator
Developer: Excalibur
Publisher: Merge Games, Excalibur
Genre: Simulation, Early Access
Release Date: 21 Nov, 2014
Platform: Windows
Mode: Single player
Link:
Steam link:
Mission 1: Tug Mission Tugboat - Dover
Mission 2: Passenger Ferry - Dover
Mission 3: From Calais to Dover - Bulk Carrier
Mission 4: Fishing Boat - Dover
Mission 5: Passenger Ferry Maneuvers - Calais
Mission 6: Bulk Carrier - Rostock
Mission 7: Speed Boat - Rostock
Mission 7: Speed Boat - Rostock (PROPER no stutter)
Mission 8: Tugboat - Calais
Mission 9: Large Cruise Ship - Calais
Mission 10: Long Tanker
Mission 11: LNG Carrier
Mission 12: Container Ship
Mission 13: Speedboat Ride
Mission 14: Container Ship Night
Mission 15: LNG Tanker Night
MY REVIEW
Finally in early access! I've already played the first two missions (tug boat & passenger ferry) and I'm very impressed. The game is beautiful & relaxing with very few issues to report. I can see this becoming a success story like Euro Truck Simulator 2 in multiplayer but for sea faring fans everywhere!
As for what I'd like to see in the future, well I think that while navigating on your main quest waypoints (which can take +1 hour or more on some missions) you could also have sub quests.
More examples:
1. 'jump to next waypoint' button should be available at all times or maybe a 'fast forward time' option should be implemented as well.
2. on board customer services like administrative crew hiring/firing, catering or even medical attention
3. routine engine room & pumping station maintenance checks (for all large vessels)
4. various emergency situations like random post vessel collision rescues, responding to fires or even rescuing drowning victims could be a thing as well.
5. the option to use a smaller speed boat to reach some nearby objectives would be cool too.
Overall I love this game because I see it going very far and I'm looking forward to countless hours of gaming here. Awesome job from Merge Games & Excalibur Publishing. Keep up the great work guys.
About the game
Captain a wide variety of vessels from a speeding power boat, a humble tug to a luxury cruise liner. Sail highly detailed ships, fight against realistic water physics and take in spectacular vistas as you navigate across famous European ports.
Features:
-Explore a selection of European ports including a route that will allow players to sail across the English channel between Dover and Calais.
-Weather effects include blazing sun, pouring rain and snow
-A variety of vessels to captain including a sports motor boat, fishing boat, ocean cruiser and a tugboat, each with highly detailed interiors and exteriors
-An in-game mission editor allows users to create their own missions triggering changes in wind speed, weather effects and objectives
-Compatible with the Ship Driver controller from P.I. Engineering
-The Early Access version allows players to help us shape the game further
Minimum System Requirements:
OS: Windows Vista/7/8 (All OS must be 64 bit)
Processor: Intel i3 2.6 or equivalent
Memory: 4 GB RAM
Graphics: Dedicated graphics with 1GB VRAM (DX11 compatible - Nvidia Geforce GTX 470/ATI Radeon 6900 series or greater)
DirectX: Version 11
Hard Drive: 2700 MB available space
To watch in best quality just click on the gear icon on the bottom right corner of the video and select highest resolution available ex. '1080p HD' or '1440p HD' or even '2160p 4K' available on more recent videos.
*select 2160p 4K only if your hardware can support it.
*No animals, creatures, aliens, androids, mutants, monsters or zombies were harmed during the production of this video.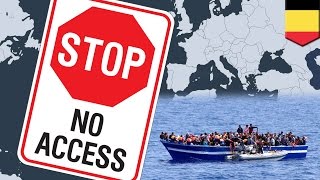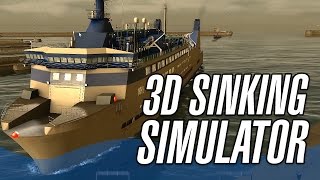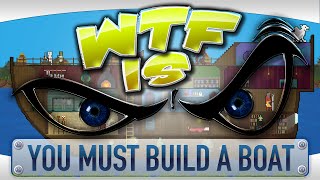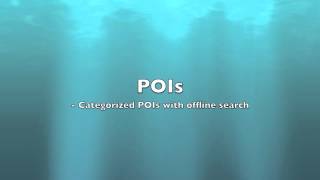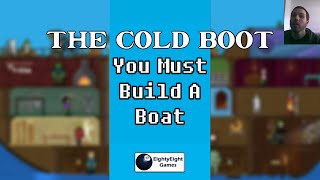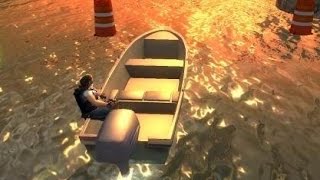 Дополнительная информация
Скачать бесплатно Boating-Europe-HD-5.1.1.apk
Продавец: Navionics
Размер приложения: 44 Mb
Текущая версия: 5.1.1

Оценка

4,4

из

5

на основании

6383

голосов.

Требуемая версия Android: зависит от устройства
Возрастные ограничения
Локализация: русский присутствует
Права Root: не требуются
Отзывы и комментарии
Ключевые слова для поиска
навионикс для андроид на русском скачать бесплатно
скачать навионикс с картами европа
навионикс скачать бесплатно
Другие приложения Navionics
Boating Europe HD - единственное приложение разработчика Navionics, как только появятся новые, они обязательно появятся в нашем каталоге.
Что еще у нас интересного