Приложение "ArtRage: Sketch, Draw, Paint"
Краска, рисовать и создавать искусство с инструментами, которые работают так же, как реальная вещь.
Версия: 1.0.84 | Размер: 10 Mb
ArtRage-Sketch-Draw-Paint-1.0.84.apk
Цена: 30,48 руб.
Get creative with realistic paint without the mess and expense! Explore a packed toolbox of intuitive, natural painting tools like oils and watercolors that let you experiment with color blends and textures on a realistic canvas. ArtRage places the tools of a real art studio at your fingertips and is perfect for anyone who loves drawing. Try out the Pencils for sketching, the Oil Tube for impasto, and Felt Pens for a Copic marker effect.ArtRage doesn't just place color on your canvas. It keeps track of how much paint there is and how wet it is, so you can blend color under the brush as you paint, or lay down thick lines of pigment for smearing with the Palette Knife just like the real thing. Watercolors react to the wetness of the brush and paper, to create hard edged strokes or blend to soft gradients. Canvas grain affects the paint, and dry pigments break up on the surface to create textures. It's not just a special effect, it's a live simulation of the properties of real paint.Come join the ArtRage artist community, learn more about the program and find help!Forums: http://forums.artrage.comSupport: http://www.artrage.com/supportFacebook: https://www.facebook.com/artrageTwitter: https://twitter.com/ArtRageDeviantART: http://artrage.deviantart.comMain Features:Real world painting tools include Oils, Watercolor, Paint Rollers, Pencils, Crayons and more. Each tool has a range of settings that reflect familiar properties such as how much thinner is applied to the paint, or how soft a pencil tip is. Tools apply texture as well as color, and blend under the brush.Add Layers to your painting and work on individual elements without damaging others. ArtRage supports a wide range of Layer Blend Modes that let you create effects like shading and highlights in your paintings.Import photos, converting them to oil for smearing or as Reference Images pinned to the canvas as a visual guide. You can load photos as Tracing Images which are overlaid on the canvas, and have ArtRage select colors from them automatically as you paint.The interface has been designed to maximize your creative space without hiding away critical functions such as tool and color selection. As you paint, it gets out of the way so that you don't have to stop and manually adjust panels. With support for Multi-Touch gestures, important shortcuts are available without needing any interface.Tools:- Oil Brush, Watercolor, Airbrush, Palette Knife, Paint Roller, Paint Tube, Inking Pen, Pencil, Marker Pen, Wax or Chalk Pastel, Eraser, Flood Fill, Glitter Tube, Gloop Pen.Layers:- Unlimited layers, Photoshop standard blend modes, visibility and opacity controls.Utilities:- Unlimited Undo / Redo. Load photos as References or Tracing Overlays. Store as many color samples as you want for later use.Files:- Store ArtRage Painting files in your local gallery and export common image formats using the sharing systems your device supports.Interface:- Designed for compact operation at different resolutions and supports all screen orientations. Easy access pods provide convenient functionality without getting in the way. Elements vanish as you paint so you can paint underneath without having to stop. Multi-Touch shortcuts for canvas manipulation, Undo/Redo, and Brush Size.Help & Support:- Quick Reference and Guide cover the basics of the application. Free product support available via our Forums or by email to our support team.Image Credits:Thanks to Bo Paweena for the fantastic paintings used in the screenshots.
Вопросы, которые задают каждый день
Как установить APK файл на планшетный компьютер Xiaomi?
Где скачать игры для Samsung Galaxy?
Как установить кеш приложении для Android 6.0 Marshmallow?
Почему "ArtRage: Sketch, Draw, Paint" не устанавливается? Скачал, но приложение не запускается, вылетает с ошибкой.
Как получить Root права?
Мой планшетный компьютер работает на андроиде версии 4.4 KitKat, смогу ли я установить "ArtRage: Sketch, Draw, Paint" на карту памяти?
Как обновить прошивку Android до последней версии Lollipop? И стоит ли? Не будет ли тормозить на моём стареньком Xiaomi?
Что нового
Я всё забросил и решил таки допилить обзор на приложение "ArtRage: Sketch, Draw, Paint" для устройств на базе андроид.
Learn how to paint and draw with the iPad. Artist, Aaron Rutten demonstrates the two best apps for making digital art on the iPad. ► Subscribe:
Digital painting software like ArtRage and Procreate do an amazing job of simulating natural media like acrylics, oils and watercolor paint. The stylus used in this video is the Adonit Jot Pro which can be used just like a real ink pen, pencil or brush to draw digitally on your iPad.
• Jot Pro Stylus Review:
• Buy Jot Pro here:
• Digital Painting Outdoors:
• Digital Art Tutorials For Beginners:
• Digital Art Product Reviews:
• Support My Videos with Patreon:
• WEBSITE:
• Google+:
• Buy My Art on Etsy:
• LIKE, SHARE & FAVORITE this video, so that it will be easier for other artists to find this information. (Share on twitter, youtube, pinterest, facebook, etc...)
• Adonit Website: Warhol, Miro, Katsushika Hokusai
ArtRage 3 Studio and Pro on a multitouch pen tablet. Paint, draw and sketch with your fingers or pressure sensitive pen. Realistic simulation of natural art tools. Oils smear and blend. Watercolors mix amazingly and ink strokes taper perfectly. Reference and Tracing images help to learn from the great master artists: Warhol, Miro, Katsushika Hokusai
Photoshop compatible layers. Photoshop plug-ins and brushes in the Pro version as well as many more features.
more info: www.ArtRage.com
product comparison: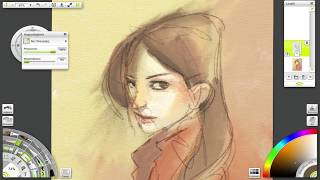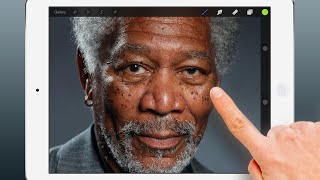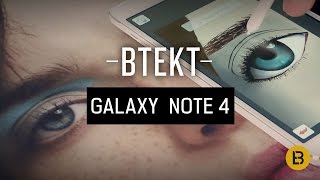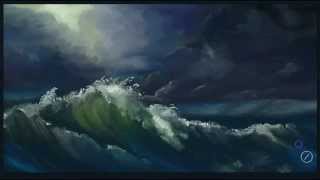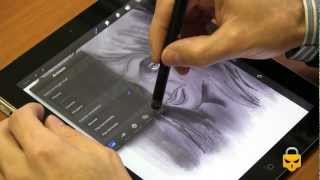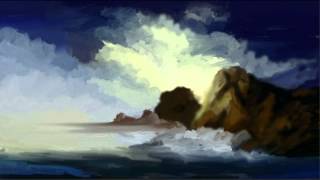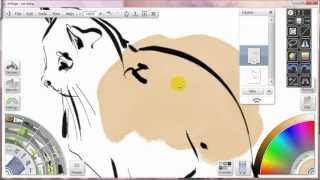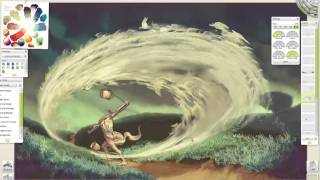 Дополнительная информация
Скачать бесплатно ArtRage-Sketch-Draw-Paint-1.0.84.apk
Продавец: Ambient Design Ltd.
Размер приложения: 10 Mb
Текущая версия: 1.0.84

Оценка

3,8

из

5

на основании

2380

голосов.

Требуемая версия Android: зависит от устройства
Возрастные ограничения
Локализация: русский присутствует
Права Root: не требуются
Отзывы и комментарии
Ключевые слова для поиска
Другие приложения Ambient Design Ltd.
ArtRage: Sketch, Draw, Paint - единственное приложение разработчика Ambient Design Ltd., как только появятся новые, они обязательно появятся в нашем каталоге.
Что еще у нас интересного