Приложение "ACalendar+ Calendar & Tasks"
ACalendar + делает ваш день, неделю и месяц!
Версия: 1.3.5 | Размер: 1,8 Mb
ACalendar-Calendar-Andamp-Tasks-1.3.5.apk
Цена: 469,99 руб.
aCalendar+ is the premium version of aCalendar - please try the free calendar app aCalendar first!aCalendar+ gives you many additional calendar features and your purchase supports further development and helps protecting the endangered Mountain Tapir.EXTRA FEATURES (aCalendar+ only)
Agenda view
scalable and scrollable agenda widget (Android 4, lockscreen-capable)
Google Tasks (Android 4)
Manage Profiles (e.g. work and private, access the profile manager from the calendar list's menu)
Notification actions for events (snooze, maps, edit) and quick contact bar for birthdays (Android 4.1)
More notification options (more ringtones, vibration, LED)
Manage Google Calendars (Android 4)
Public holidays (add from calendar list) for 30+ countries
Link calendar events to contacts
text and file sharing option
More color themes (5 light + 5 dark themes, Android 4)
Privacy and availibility settings
Create new local calendars (Android 4)
Manage attendees and invitations
Drag'n'Drop in day view (Android 4, double-tap and hold)
Samsung S Pen / Stylus Support (AirView & Navigation, no painting!)
Autocomplete for inputs (location only so far)
Email reminders for Google Calendar (Android 4)♥ Helps protecting the endangered Mountain Tapir. Tapir Apps is a key corporate sponsor of World Land Trust http://www.worldlandtrust.org - we donate 10% of our revenue for rainforest conservation.FEATURES
intuitive navigation with smooth transitions
day, week, month and year view
Fullscreen widgets
flexible recurrences like every 3 weeks, every 17 days, or every Mon, Wed and Fri
48 colors per calendar
per-event colors (if supported by the event's calendar)
custom event font size
birthdays & anniversaries with photos from your addressbook and editing
uses Android's native calendar backend and synchronization
no battery drain through polling
moon phases and zodiac signs for birthdays
QR barcode sharing of events
12/24h clock honoring system settings
optimized text display and improved line-breakUSAGE
move forward and backward in the calendar by swiping vertically or volume rocker
switch between calendar views with a horizontal swipe (opens the day or week you start the swipe gesture on) or double-tap for day view
tap to open a calendar event
long-press to add new calendar event
long-press on mini-month to go to today or jump to date
tap on photo to open quick contact menu
3-finger-tap: configurable action
Drag'n'Drop: tap plus long press in day view (use volume rocker to change day)PERMISSIONSaCalendar only requests permissions needed for app functionality. aCalendar+ respects your privacy and will NEVER send any of your private data anywhere unless configured by YOU. Please contact us if you have questions about permissions.TRANSLATIONSaCalendar+ is translated into more than 30 languages, mostly by volunteers - please let me know if there is a bad translation somewhere or you want to add your language.LOVE♥ If you like aCalendar+, please show your support by leaving a good rating and recommending it to your friends ♥APP2SDUnfortunately app2SD cannot be supported, because homescreen widgets do not work from SD in Android. But aCalendar+ is optimized for speed and small memory footprint.ROADMAP (Planned features)
CalDAV Tasks
Native alarm issuing with snooze and quick actions
Custom notification times
Year view
alternative calendar system support (Chinese, Hebrew, Indian, Persian, Islamic/Hijri, etc.)



Вопросы, которые задают каждый день
Как установить APK файл на смартфон Fly?
Где скачать игры для Samsung Galaxy?
Как установить кеш приложении для Android 5.0 Lollipop?
Почему "ACalendar+ Calendar & Tasks" не устанавливается? Скачал, но приложение не запускается, вылетает с ошибкой.
Как получить Root права?
Мой смартфон работает на андроиде версии 4.1 Jelly Bean, смогу ли я установить "ACalendar+ Calendar & Tasks" на карту памяти?
Как обновить прошивку Android до последней версии Lollipop? И стоит ли? Не будет ли тормозить на моём стареньком Fly?
Что нового

Решил разобраться с приложением "ACalendar+ Calendar & Tasks" для устройств на базе андроид.
Download link:

aCalendar+ Calendar & Tasks v1.1.2 new
aCalendar+ Calendar & Tasks v1.1.2 free
aCalendar+ Calendar & Tasks v1.1.2 pro edition
aCalendar+ Calendar & Tasks v1.1.2 full
aCalendar+ Calendar & Tasks v1.1.2 free full download
aCalendar+ Calendar & Tasks v1.1.2 unlocked
aCalendar+ Calendar & Tasks v1.1.2 full version
aCalendar+ Calendar & Tasks v1.1.2 modded
aCalendar+ Calendar & Tasks v1.1.2 mod
aCalendar+ Calendar & Tasks v1.1.2 paid
aCalendar+ Calendar & Tasks v1.1.2 get free
aCalendar+ Calendar & Tasks v1.1.2 free download
aCalendar+ Calendar & Tasks v1.1.2 coins
aCalendar+ Calendar & Tasks v1.1.2 torrent
aCalendar+ Calendar & Tasks v1.1.2 zippyshare
aCalendar+ Calendar & Tasks v1.1.2 full
aCalendar+ Calendar & Tasks v1.1.2 patch
aCalendar+ Calendar & Tasks v1.1.2 patched
aCalendar+ Calendar & Tasks v1.1.2 cracked
free aCalendar+ Calendar & Tasks v1.1.2
free download aCalendar+ Calendar & Tasks v1.1.2 full
download aCalendar+ Calendar & Tasks v1.1.2 apk
aCalendar+ Calendar & Tasks v1.1.2 android
aCalendar+ Calendar & Tasks v1.1.2 for androidDOWNLOAD:

aCalendar+ Calendar Tasks v1.2.1 new
aCalendar+ Calendar Tasks v1.2.1 free
aCalendar+ Calendar Tasks v1.2.1 pro edition
aCalendar+ Calendar Tasks v1.2.1 full
aCalendar+ Calendar Tasks v1.2.1 free full download
aCalendar+ Calendar Tasks v1.2.1 unlocked
aCalendar+ Calendar Tasks v1.2.1 full version
aCalendar+ Calendar Tasks v1.2.1 modded
aCalendar+ Calendar Tasks v1.2.1 mod
aCalendar+ Calendar Tasks v1.2.1 paid
aCalendar+ Calendar Tasks v1.2.1 get free
aCalendar+ Calendar Tasks v1.2.1 free download
aCalendar+ Calendar Tasks v1.2.1 coins
aCalendar+ Calendar Tasks v1.2.1 torrent
aCalendar+ Calendar Tasks v1.2.1 zippyshare
aCalendar+ Calendar Tasks v1.2.1 full
aCalendar+ Calendar Tasks v1.2.1 patch
aCalendar+ Calendar Tasks v1.2.1 patched
aCalendar+ Calendar Tasks v1.2.1 cracked
free aCalendar+ Calendar Tasks v1.2.1
free download aCalendar+ Calendar Tasks v1.2.1 full
download aCalendar+ Calendar Tasks v1.2.1 apk
aCalendar+ Calendar Tasks v1.2.1 android
aCalendar+ Calendar Tasks v1.2.1 for android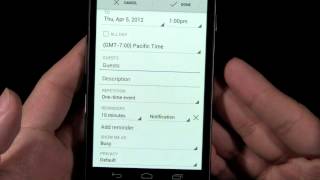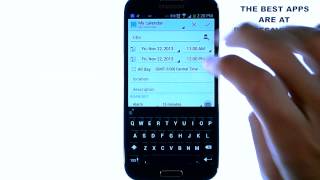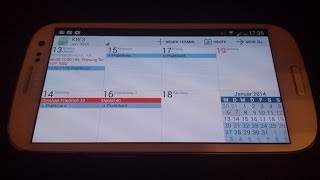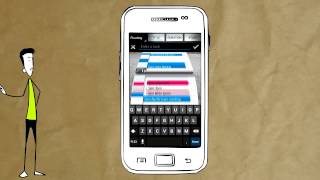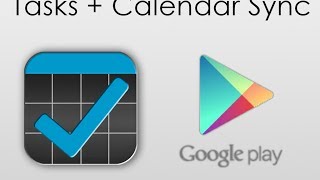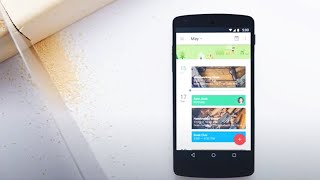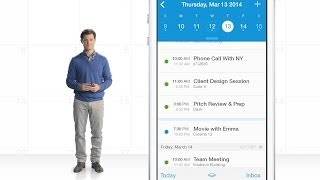 Дополнительная информация
Скачать бесплатно ACalendar-Calendar-Andamp-Tasks-1.3.5.apk
Продавец: Tapir Apps GmbH
Размер приложения: 1,8 Mb
Текущая версия: 1.3.5

Оценка

4,7

из

5

на основании

6701

голосов.

Требуемая версия Android: зависит от устройства
Возрастные ограничения
Локализация: русский присутствует
Права Root: не требуются
Отзывы и комментарии
Ключевые слова для поиска
Другие приложения Tapir Apps GmbH
Что еще у нас интересного